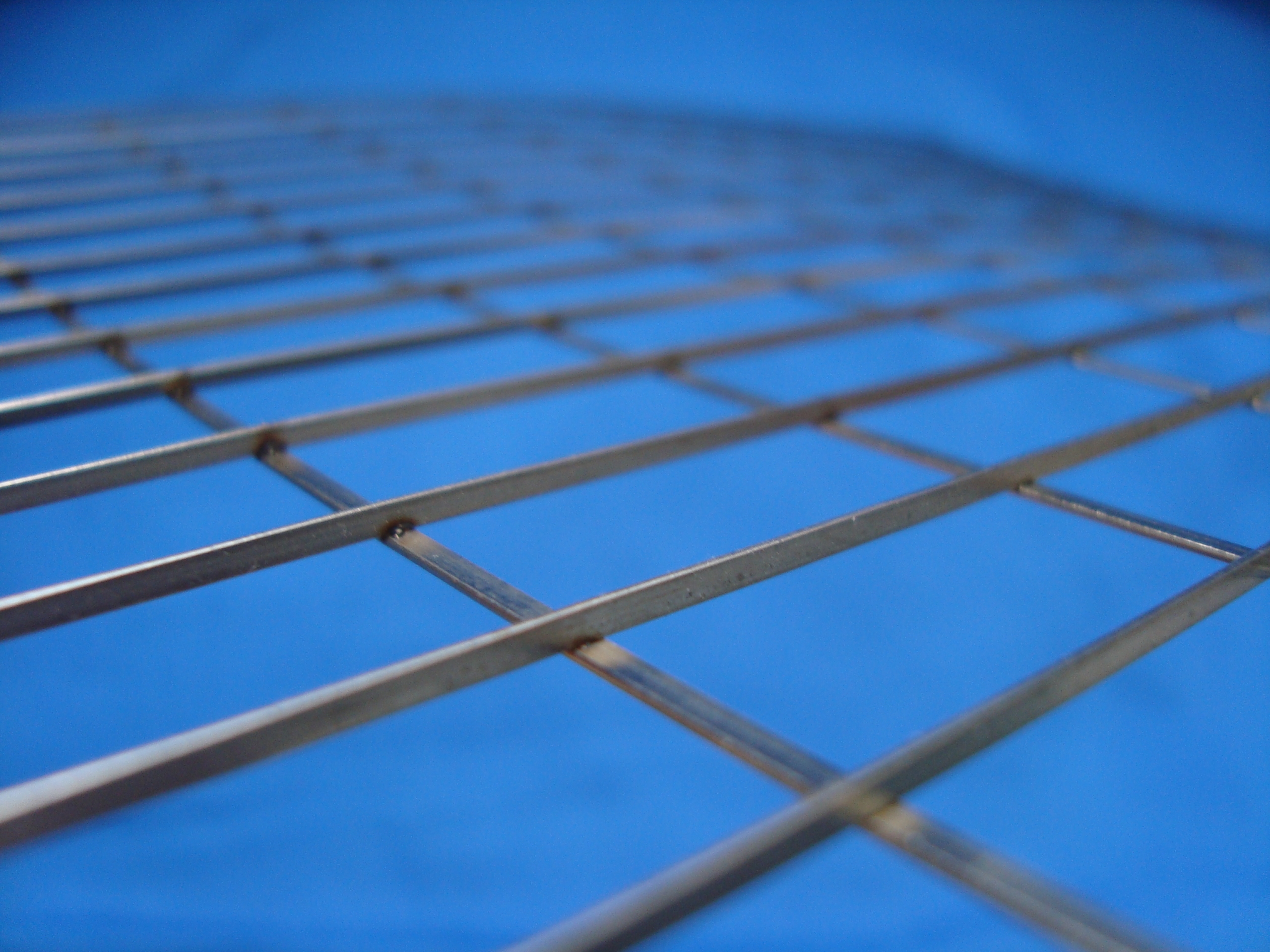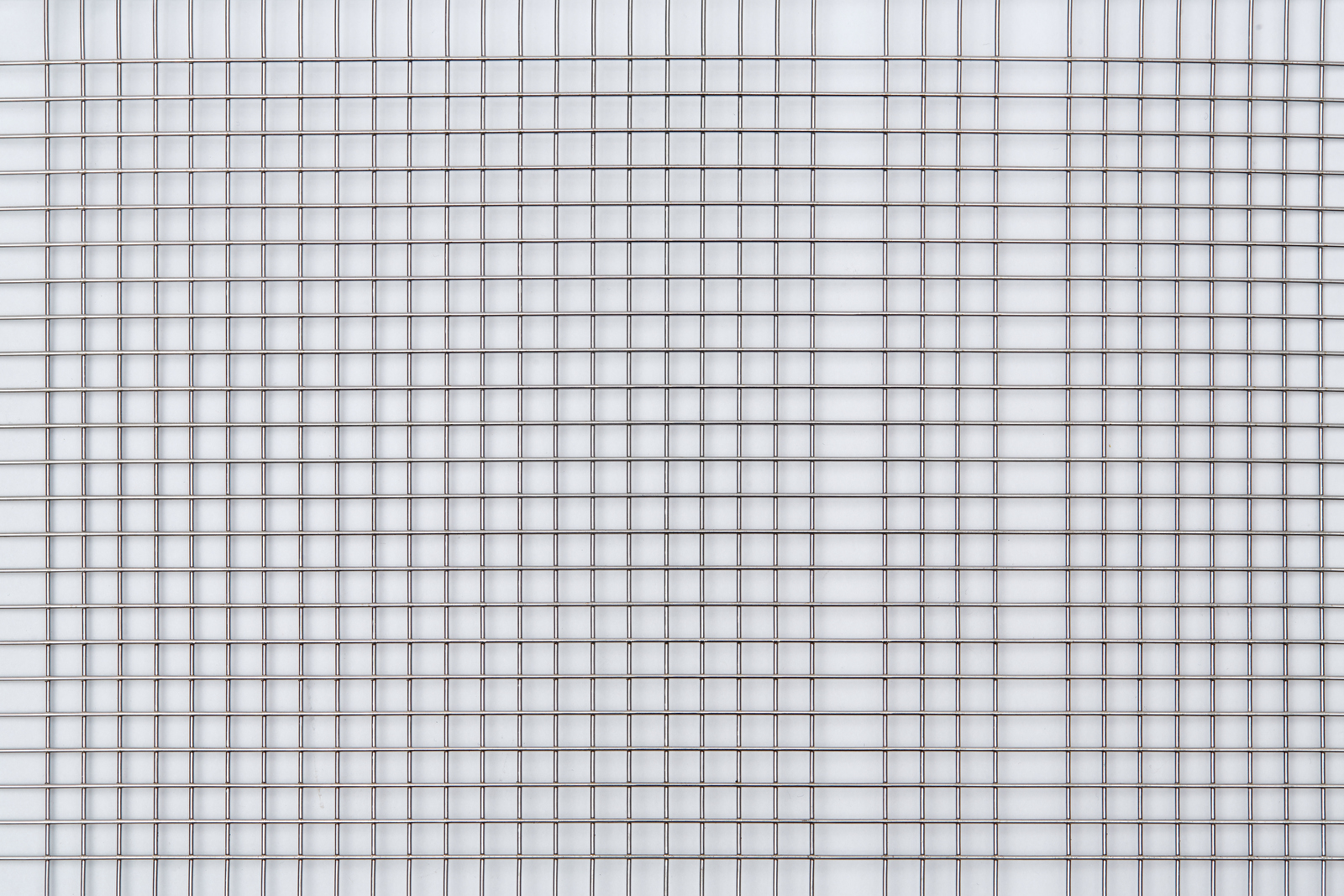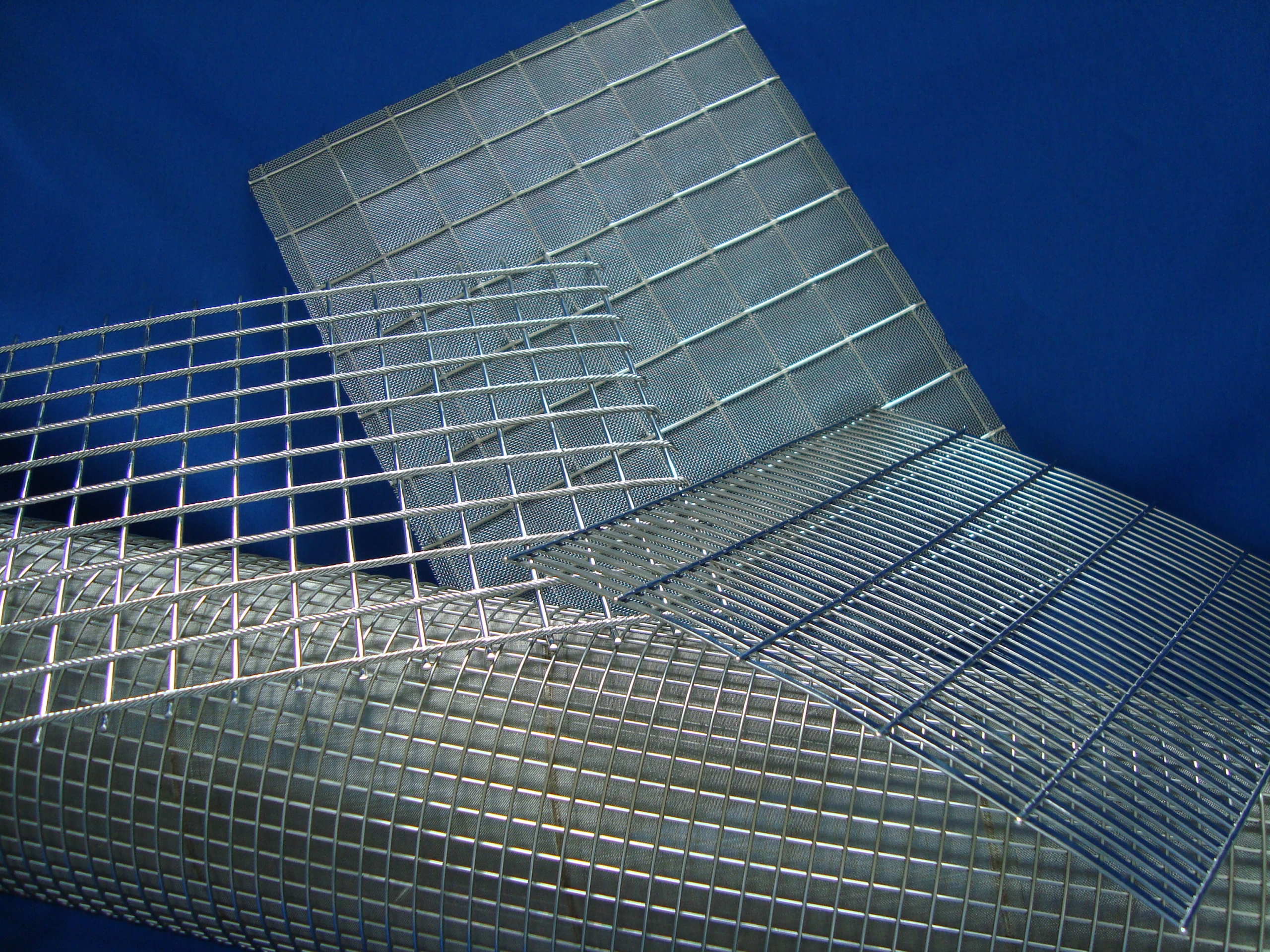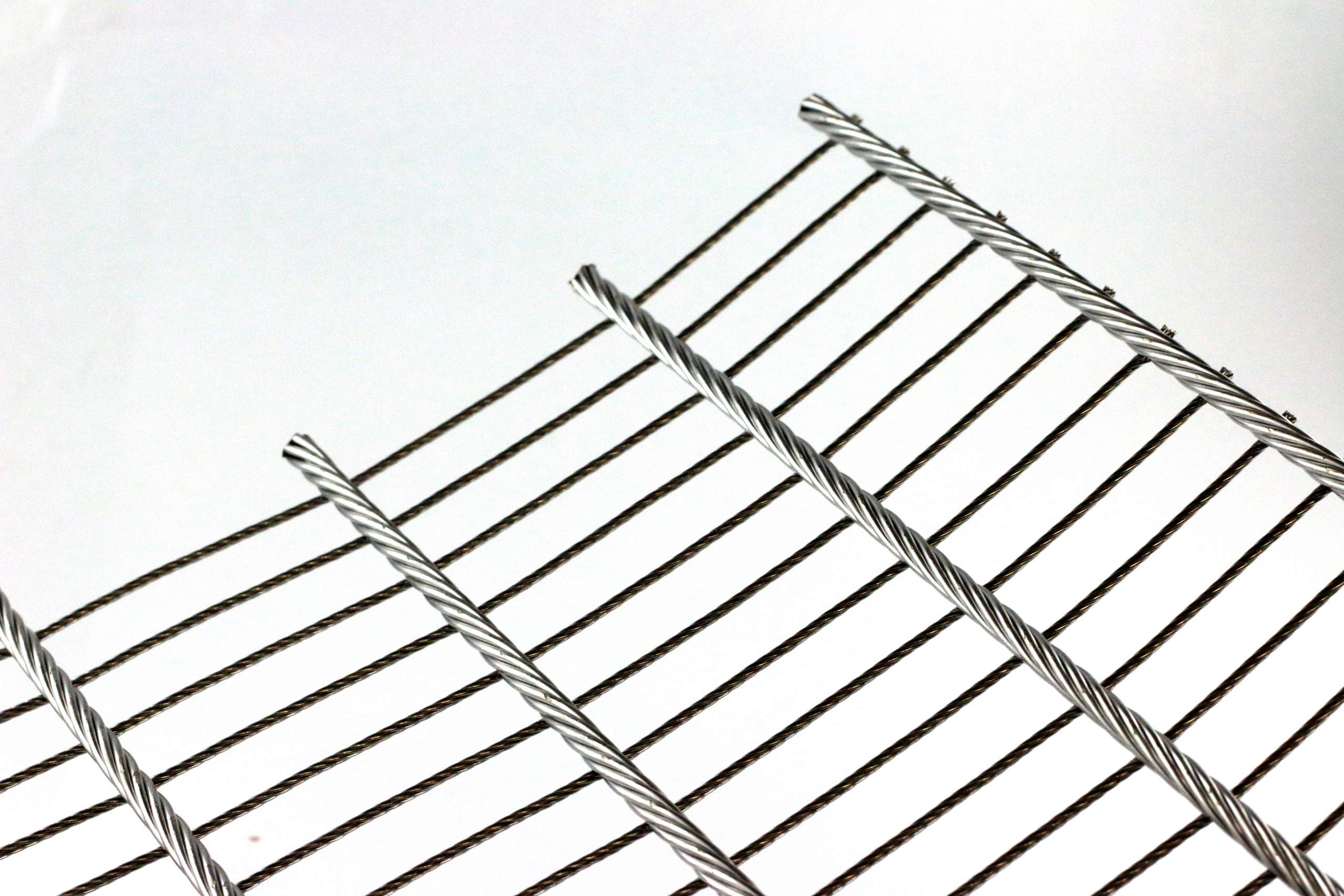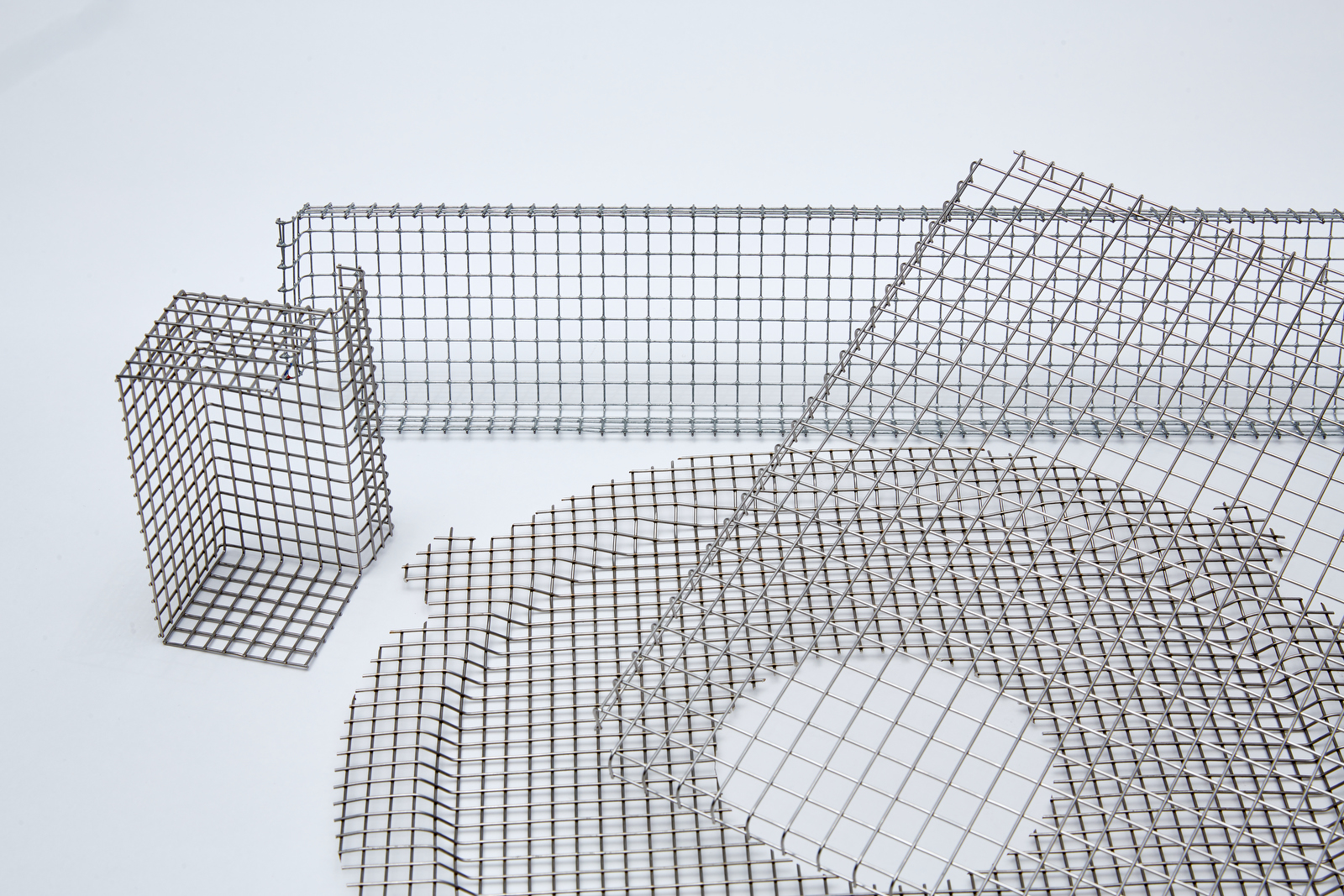 Mallas soldadas ligeras
Se fabrica en rollos a partir de alambres de calidad, generalmente dúctiles y fáciles de procesar y, opcionalmente, se puede confeccionar.
Luces de malla: LM = 3,50 mm – 100 mm como malla cuadrada o rectangular
(también es posible una malla oblonga con una luz desde/a partir de 1,5 mm)
Diámetro del alambre: 0,4 – 2,0 mm
Materiales utilizados:
Alambre de acero inoxidable resistente a la corrosión y al calor
Alambre de acero brillante o cobrizado
Galvanizado
Plasticado
En la tabla de materiales se exponen en detalle los materiales para nuestras rejillas soldadas.
Formas de entrega
Producto en rollos: de 20 mm a 2000 mm de ancho y hasta 500 m de largo (limitado por el peso)
Cortes, láminas y medidas fijas: aplanados y listo para el uso con bordes abiertos o cerrados
Stainless Steel Welded Mesh
DDD stainless steel welded meshes have outstanding characteristics:
high stability due to consistent welding of all crossing points
largest open area possible even with small mesh sizes (over 95% is possible)
deep-drawable due to highly intensive welding of soft wires
We can adapt mesh openings and wire diameters to the application
We can weld corrosion and heat resistant wires
For the production of baskets, we also manufacture welded wire meshes with left-out wires for simplified production. Please do not hesitate to contact us!
Hot-dip galvanized welded mesh
Hot-dip galvanized welded mesh
Our hot-dip galvanized welded mesh is a less expensive alternative to the stainless steel version if deep-drawing capability is not a focus. As with stainless steel welded mesh, hot-dip galvanized welded mesh offers high stability and the largest possible open area. Mesh sizes and wire diameters can also be adapted to the application. Do you need material from our standard or a special specification? Please feel free to contact us.
With the use of flat or profiled wires the surface properties and the stability of welded mesh can be profoundly modified. Welded flat – results in a smooth surface. Welded endwise – for a large open surface, the stability is significantly increased.
Is a welded mesh that deserves the name «wire net». The longitudinal and/or transversal wires are made from wire cables. These give the mesh a considerable flexibility. FlexNet is used for guard cradles, safety nets and decoration purposes. As a variant with a wire cable in longitudinal direction and a monofilament wire in transverse direction, the welded mesh can easily be rolled and unrolled and can for example be used as a screen in front of ovens.
Dorstener Drahtwerke tiene la certificación ISO 9001 y todos nuestros productos se fabrican con los más altos estándares de calidad. Nuestro personal está siempre dispuesto a ayudarle para determinar el producto adecuado para su aplicación – cumpliendo con sus requisitos y presupuesto. Póngase en contacto con nosotros hoy mismo para obtener más información.