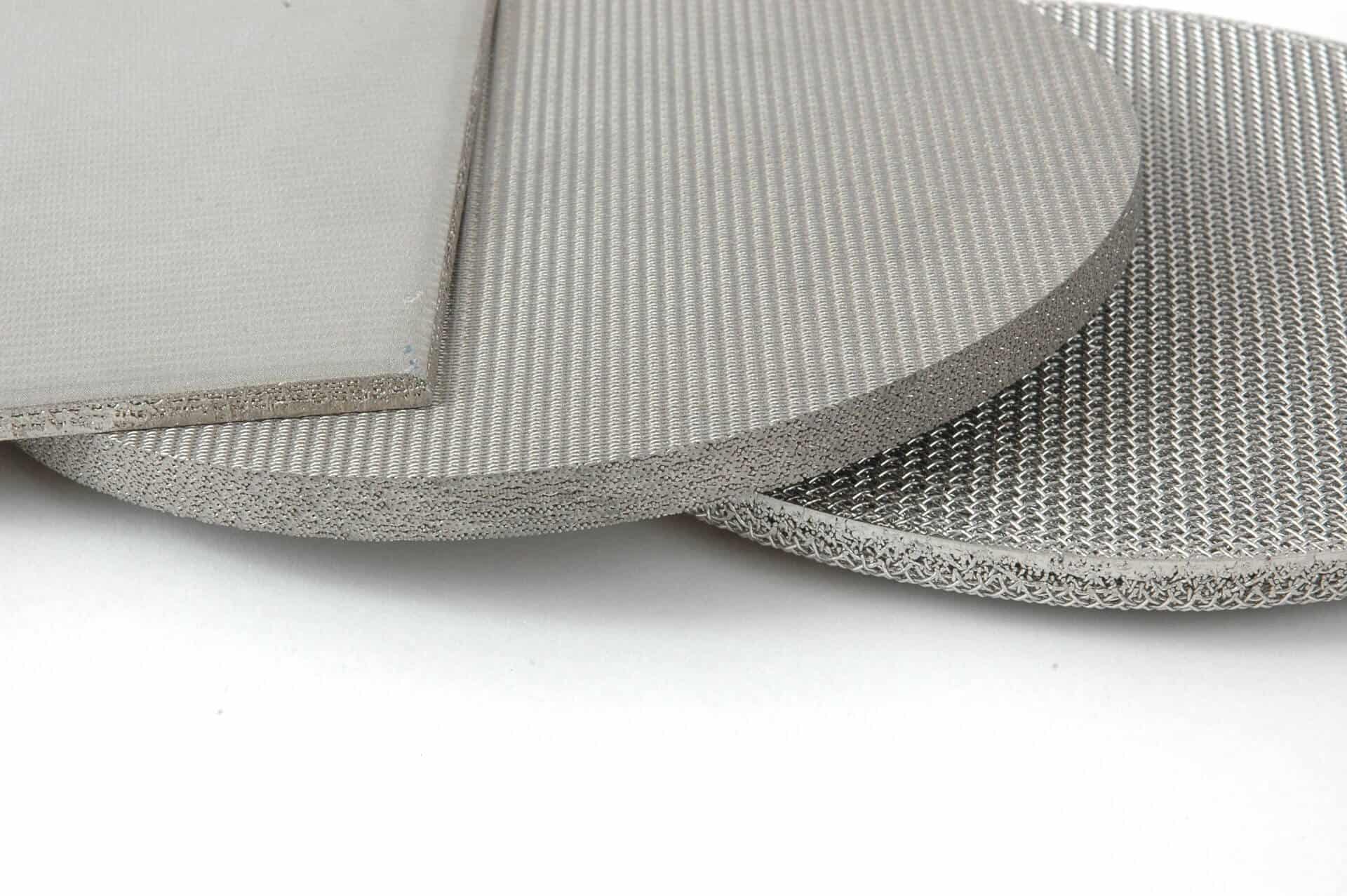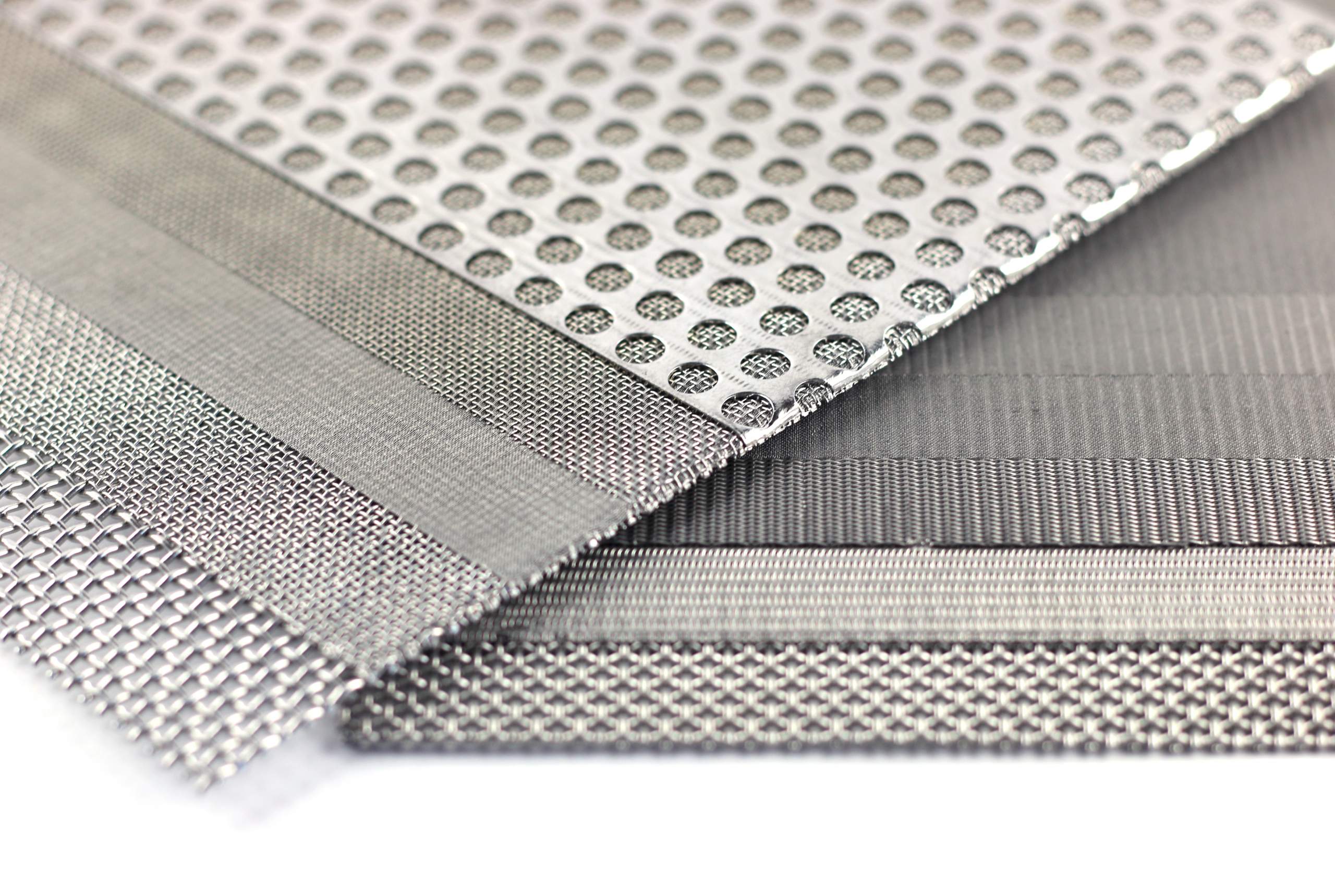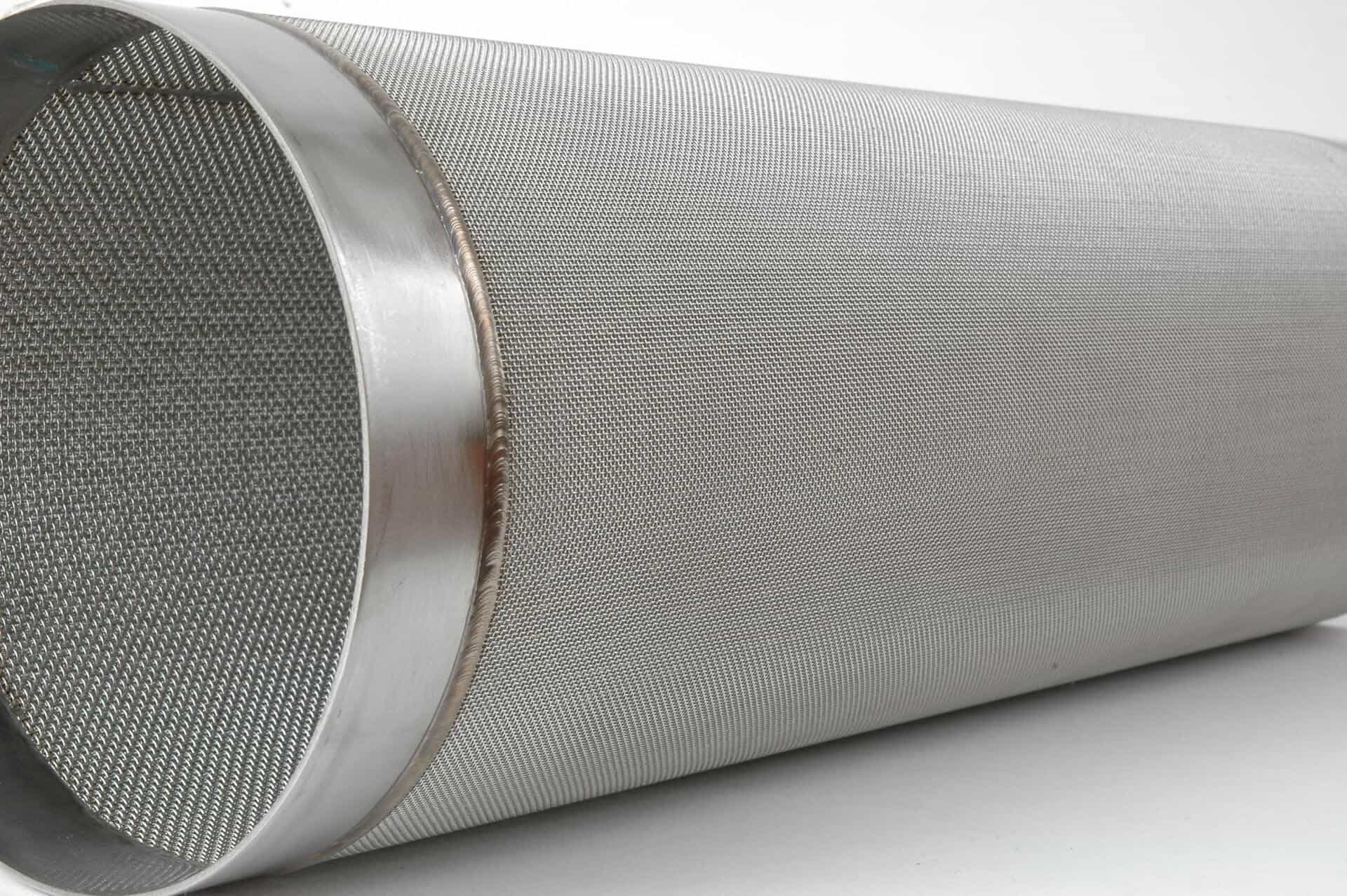 Sintered wire cloth laminate
Diffusion-bonded (sintered) layers of cloth improve the filtration properties and the usability of individual layers of filtration cloth. SinterPore™ allows building filters, that combine new properties with the advantages of metal filter cloths.
A precise, robust pore geometry by a firm bond
Heat and corrosion-resistance
Favourable forming property and weldability
Favourable cleanability and reusabililty
Definable porosity of the laminate
SinterPore™
Dorstener Drahtwerke offers a full line of diffusion bonded sintered wire cloth and sintered wire mesh sintered metal filter products under the brand SinterPore™.
Sintered Metal Mesh is made by pressing multi-layer stainless steel woven wire cloth, then sintered together in a vacuum furnace. This kind of filtering cloth is much better than common metal woven wire mesh with good strength, hardness, and good positioning of opening. Its comprehensive property is superior to sintered metal powder and porcelain.
Stainless steel fiber felt
Metal fiber fleeces are laid, sintered, and calendered from different fiber layers with stainless steel fibers from 2 μm diameter. The result is a filter media that is easy to process and made of corrosion-& heat-resistant, and stable stainless steel material with precise filtration performance. We can design metal fiber fleece so that filter fineness, porosity, dirt-holding capacity, and stability meet the requirements.
Stratifiés de toile soudée
2 couches de toile ou de toiles soudées minces sont soudées ensemble au moyen d'un procédé multipoints. Les couches se soutiennent mutuellement et deviennent une unité solide et stable servant à la filtration par exemple dans de grandes surfaces résistantes à la chaleur.
Customer design
Do you need sintered wire cloth laminate according to special requirements and cannot find the right products in our standards? We will be pleased to create a solution for you. We produce and deliver not only in standard versions, but also especially following your requirements.
Custom sintered wire cloth & fiber media offer endless design possibilities. We can create sintered wire cloth laminates to fit your application and optimize your process. Likewise, we can add metal fiber fleece to our wire cloth laminates.
Nominal filter finenesses from 5 – 1000 microns are available.
Standard size: 457 x 1220 mm and 610 x 1220 mm
Custom sizes available – maximum laminate size 610 x 1524 mm
Number of layers: 2 – 200 or more layers of wire cloth
Feel free to contact us! We will implement your wishes or develop with you a custom-fit solution for your application!
Dorstener Drahtwerke est certifié par ISO 9001 et tous nos produits sont fabriqués selon les normes de qualité les plus strictes. Notre personnel est à votre disposition pour vous aider à déterminer le bon produit pour votre application qui répond à vos besoins et à votre budget. Contactez-nous dès aujourd'hui pour plus d'informations!