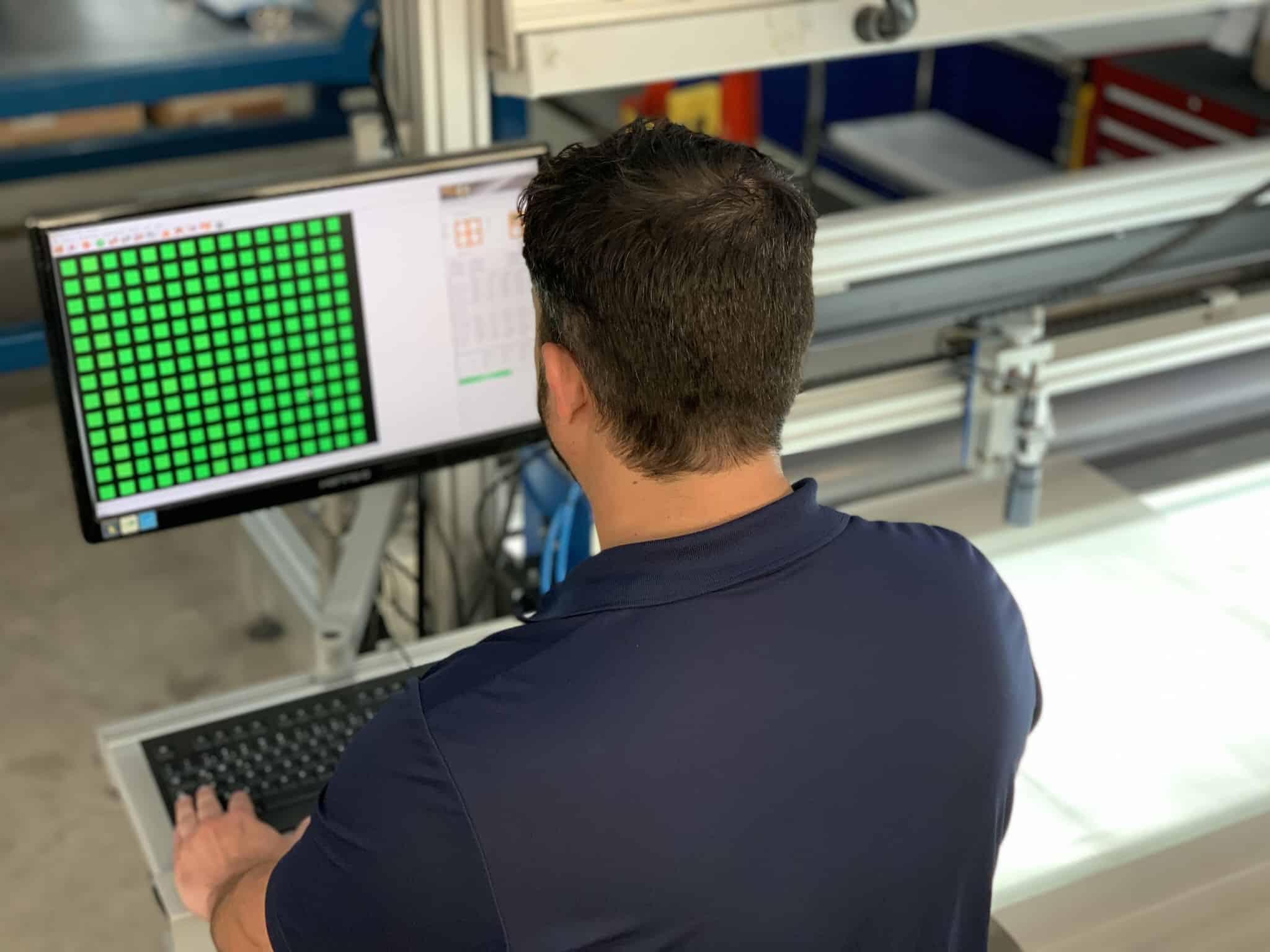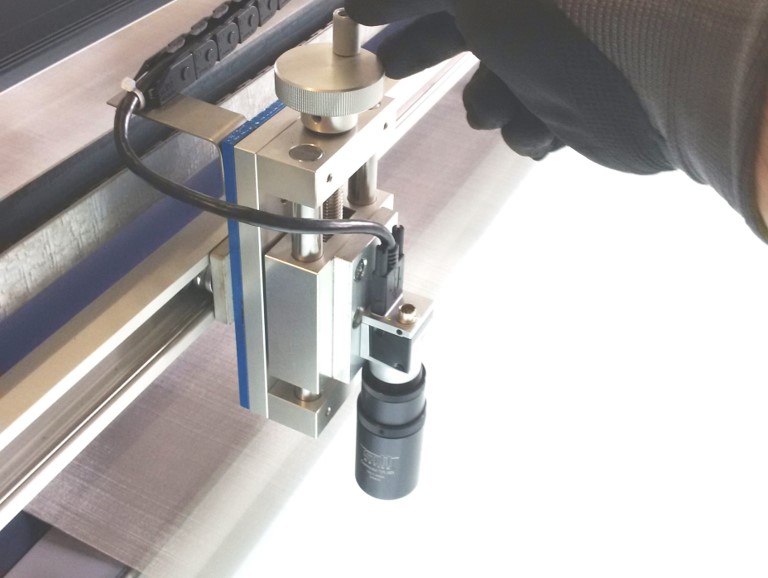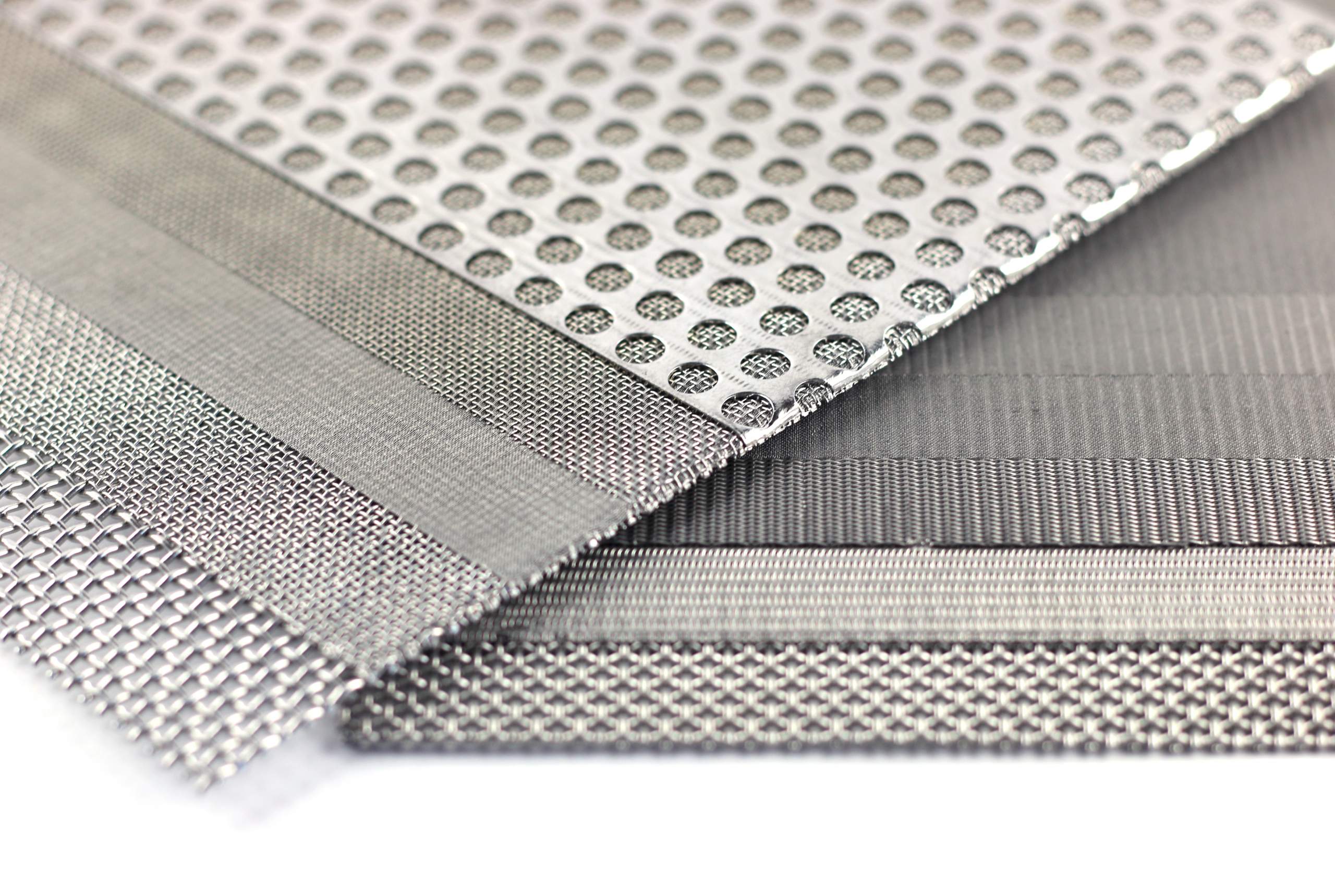 Calidad
Nuestros clientes valoran la experiencia y el buen asesoramiento que les ofrecemos para aportar soluciones a los problemas que nos plantean. Nuestros esfuerzos están enfocados siempre a la mejora continua y a proporcionar un servicio inmejorable, lo que, a su vez, constituye la clave del éxito de nuestros productos.
Nuestros laboratorios de ensayo cuentan con el más moderno equipamiento para verificar las características del material y del producto. Contamos con la colaboración de organismos externos de verificación acreditados y certificados.
La calidad de nuestra tejeduría viene avalada por las décadas de experiencia y el progreso en la metodología de tecnología y organización. Nuestros procesos están sometidos a un perfeccionamiento continuo, siempre con vistas a cumplir las demandas del mercado.
Nuestra plantilla, altamente cualificada, se sirve de una amplia gama de instrumentos metrológicos:
Analizador de fluorescencia con rayos X para determinar el material
Instrumentación de medición por láser independiente para el control de diámetros
Máquina para ensayos de la resistencia a la tracción para determinar las propiedades mecánicas de la materia prima y del producto acabado
Medición asistida por ordenador de la distribución y granulometría de las luces (Meshcheck)
Camera test table
Filter cut point measurement
Glass bead test
Flow measurement (air)
Hemos establecido normas internas para la fabricación de mallas soldadas con vistas a satisfacer las más altas exigencias del mercado. En gran parte están fundadas en la norma DIN ISO 9044 (telas metálicas industriales), ISO 4783 (alambre metálico).
Por todo ello, nuestras normas internas para la fabricación de mallas filtrantes son más exigentes que las normas DIN ISO 9044 específicas (telas metálicas industriales), ISO 4783 (alambre metálico) y ISO 3310 (tamices de análisis y telas metálicas).
100% inspection by camera inspection table
Many industries rely on nominal wire cloth specifications when it comes to challenging filtration or screening applications. Certified inspection is increasingly critical to document necessary quality data for sensitive separation and filtration in oil and gas, aerospace, food, beverage, pharmaceutical, and many other industries.
One of our latest achievements for our quality control is an automated optical surface inspection of wire cloth rolls and pieces.
This system gives us the ability to detect the smallest weaving defects from the production process.
The 100% camera inspection is an obligatory process for applications where no defects are allowed. The system consists of high-resolution cameras that take continuous images of the fabric. As the mesh passes underneath the cameras on the inspection table, defects are identified and recorded on an inspection report. These can include large or small openings, broken wires, surface damage, contamination, and more.
What types of defects can we identify?
For wire cloth, we can identify, but are not limited to, the following defects:
Mesh Check according to ISO 9044 norm
We scan the meshes with a high-resolution, telecentric objective lens. As a result, the lens allows precise and distortion-free images of each mesh opening. Our mesh check verifies conformity according to ISO 9044 standard. It also shows standard deviations, mean values, min and max values, and Cpk (process capability).
Simplify your incoming goods inspection with this data.
Investigación y desarrollo
Nuestra base de conocimientos experimenta una ampliación constante, alimentada por los impulsos de muy diversas industrias, lo que nos lleva al perfeccionamiento continuo de nuestros productos para los procesos de nuestros clientes.