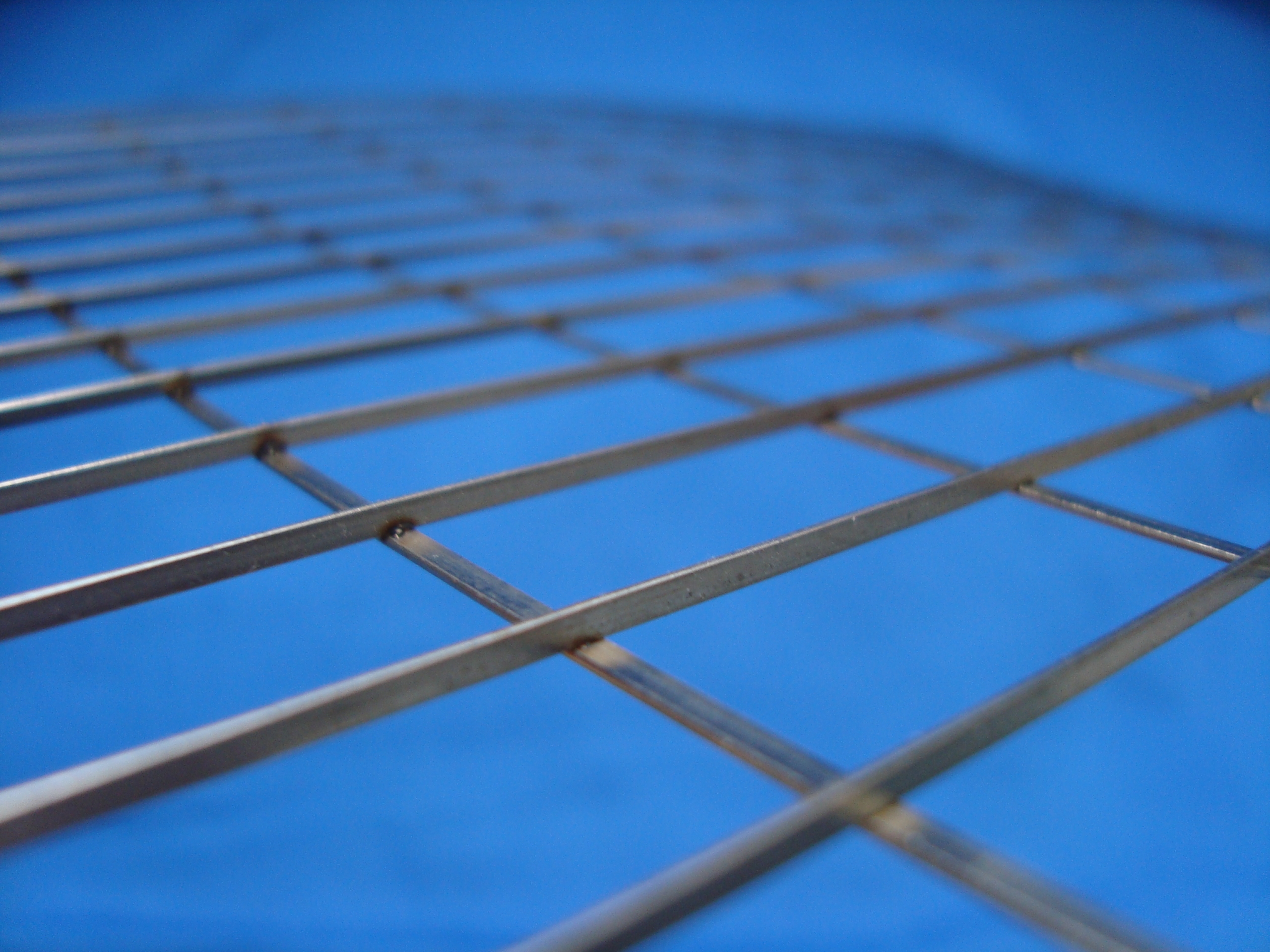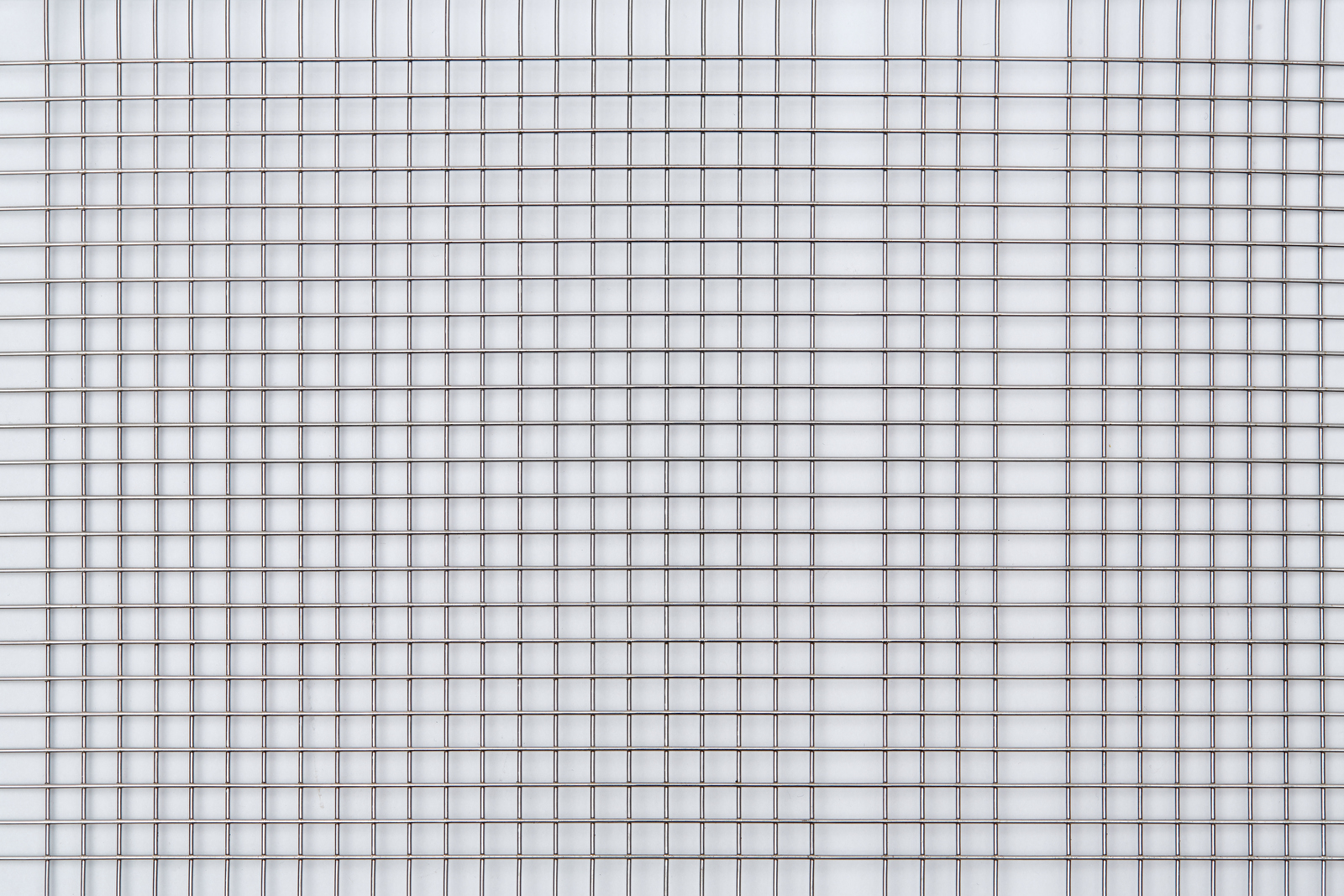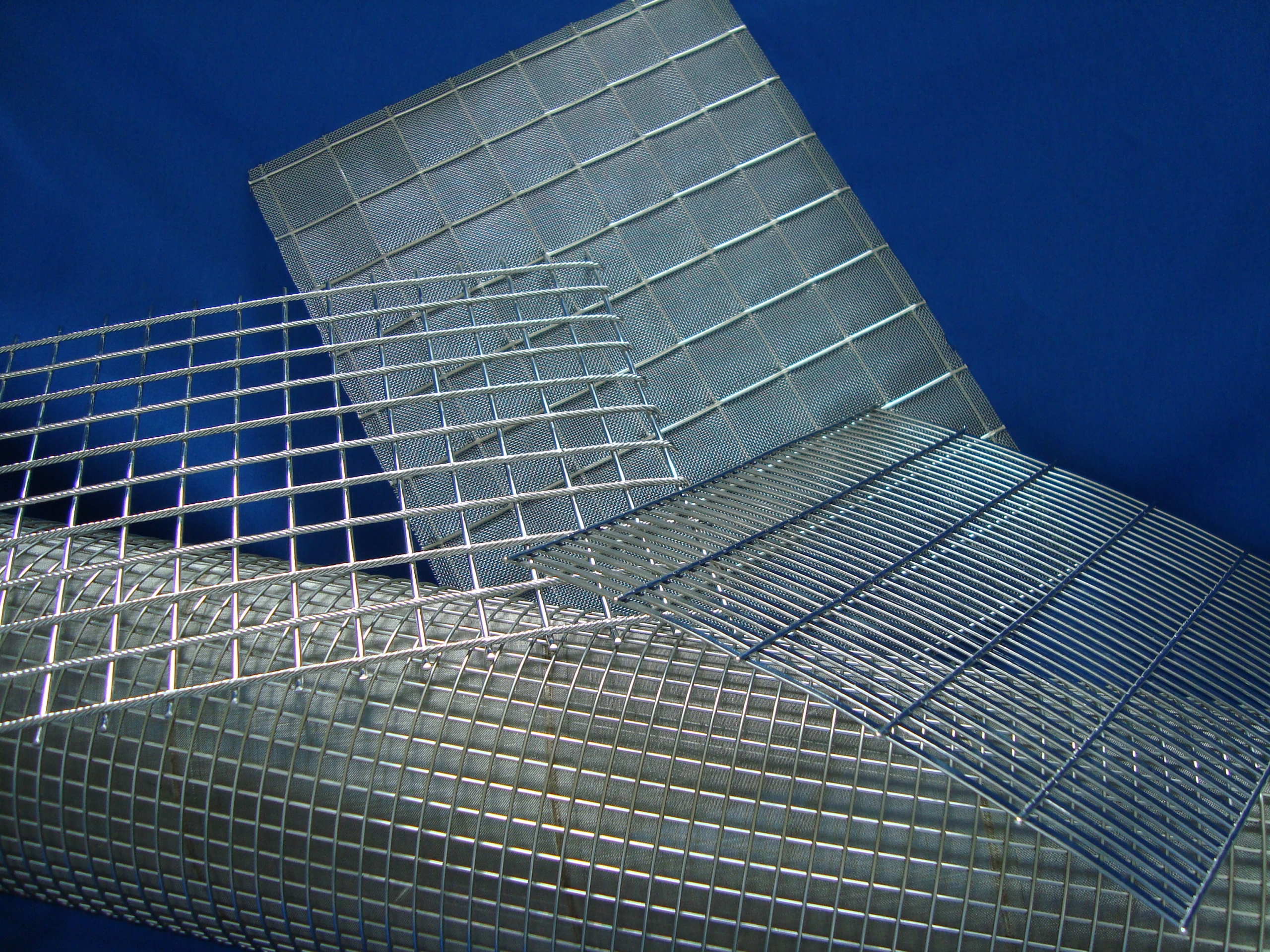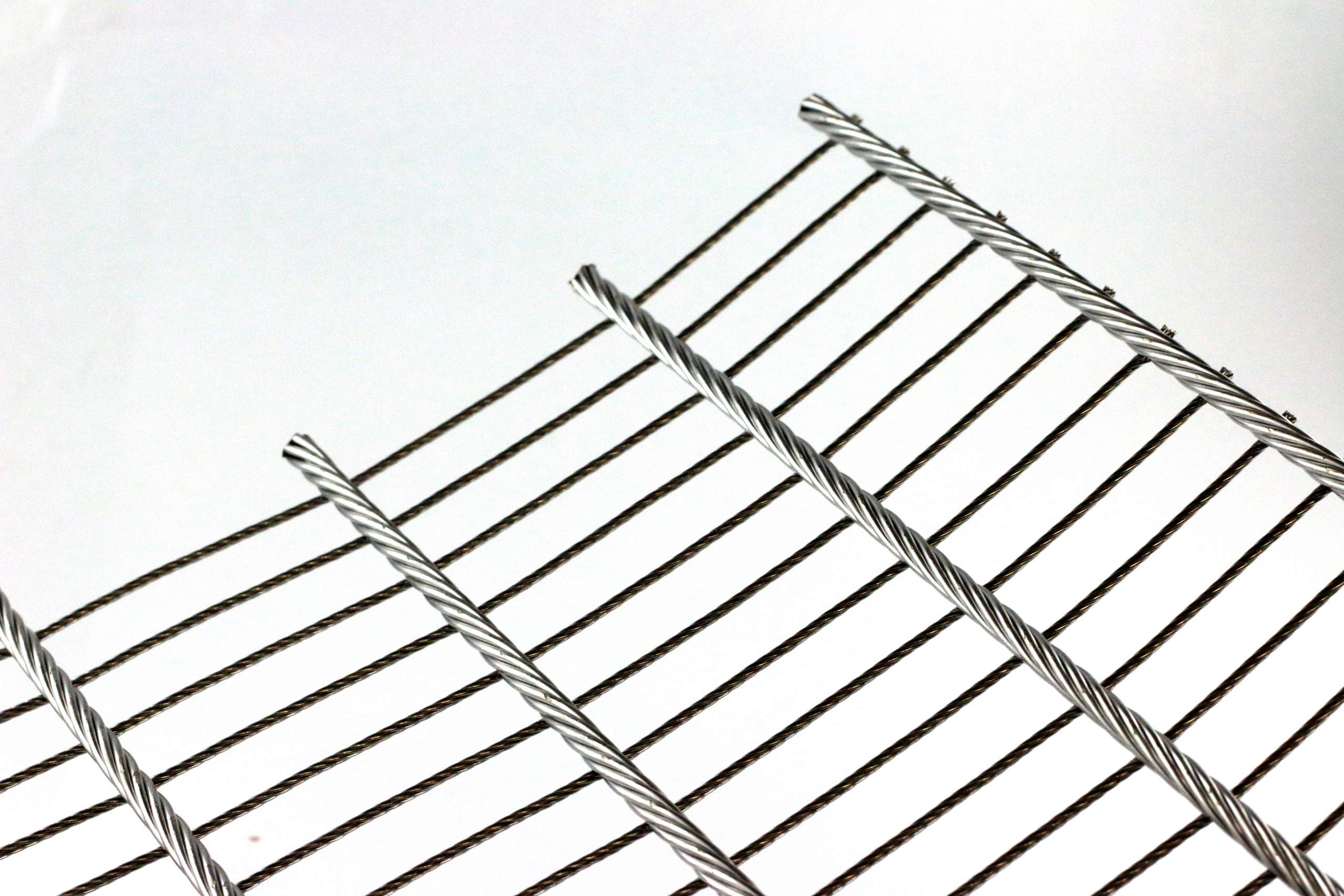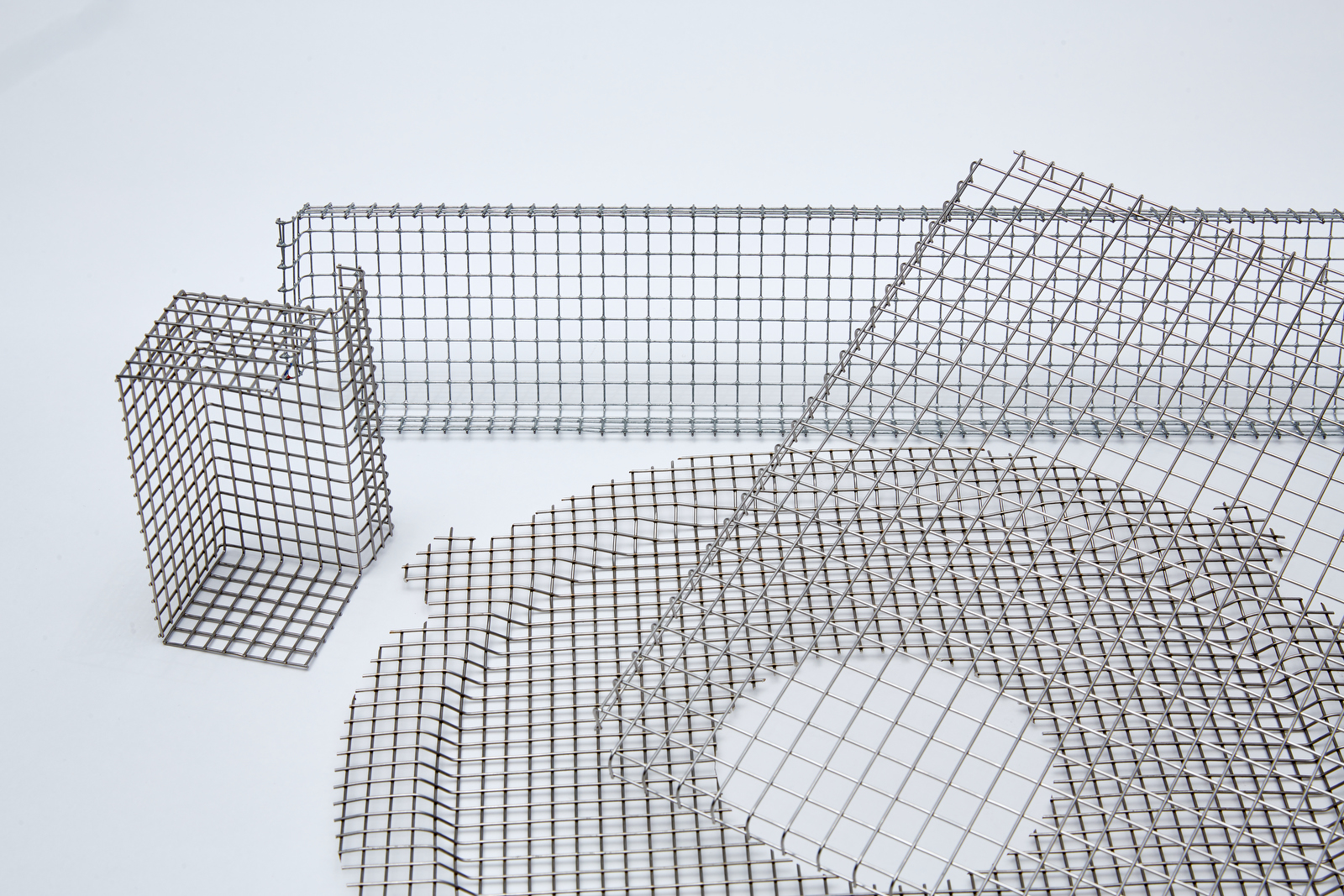 Light welded mesh
is continuously produced on rolls from mainly soft, readily processable quality wires and is cut to size according to the client's requirements.
Openings: 3,5 – 100 mm mm as square opening or rectangular opening
(as an oblong mesh also possible from 1.5 mm)
Wire diameter: 0,4 – 2,0 mm
Materials:
– Corrosion and heat resistant wire made from stainless steel
– Bright iron wire
– Galvanised
– Plastic-coated
The material table shows the materials for our welded meshes in detail.
Forms of delivery
Roll goods: 20 mm up to 2,000 mm width – up to 500 m length (limited by weight)
Cut pieces, sheets and fixed dimensions: Lying flat and ready-to-fit with open or closed edges
Stainless Steel Welded Mesh
DDD stainless steel welded meshes have outstanding characteristics:
high stability due to consistent welding of all crossing points
the largest open area possible even with small mesh sizes (over 95% is possible)
deep-drawable due to highly intensive welding of soft wires
We can adapt mesh openings and wire diameters to the application
We can weld corrosion and heat-resistant wires
Would you like to improve your basket or drip tray production? Our prefabricated welded wire mesh (as cut-to-size or in rolls) facilitates production and ensures cost savings:
Your design determines what wires need to be dropped.
Create gaps, exactly where the frame will be welded
Easy frame to mesh alignment
Less cutting of edge wires and grinding
Less welding errors frame to mesh
Overall better quality and reduced safety concerns for your customers
Please do not hesitate to contact us!
Hot-dip galvanized welded mesh
Hot-dip galvanized welded mesh
Our hot-dip galvanized welded mesh is a less expensive alternative to the stainless steel version if deep-drawing capability is not a focus. As with stainless steel welded mesh, hot-dip galvanized welded mesh offers high stability and the largest possible open area. Mesh sizes and wire diameters can also be adapted to the application. Do you need material from our standard or a special specification? Please feel free to contact us.
With the use of flat or profiled wires the surface properties and the stability of welded mesh can be profoundly modified. Welded flat – results in a smooth surface. Welded endwise – for a large open surface, the stability is significantly increased.
Is a welded mesh that deserves the name "wire net". The longitudinal and/or transversal wires are made from wire cables. These give the mesh a considerable flexibility. FlexNet is used for guard cradles, safety nets and decoration purposes. As a variant with a wire cable in longitudinal direction and a monofilament wire in transverse direction, the welded mesh can easily be rolled and unrolled and can for example be used as a screen in front of ovens.
Dorstener Drahtwerke is ISO 9001 certified and all our products are manufactured to the highest quality standards. Our staff is available to help you determine the right product for your application that meets your requirements and budget. Contact us today for more information!