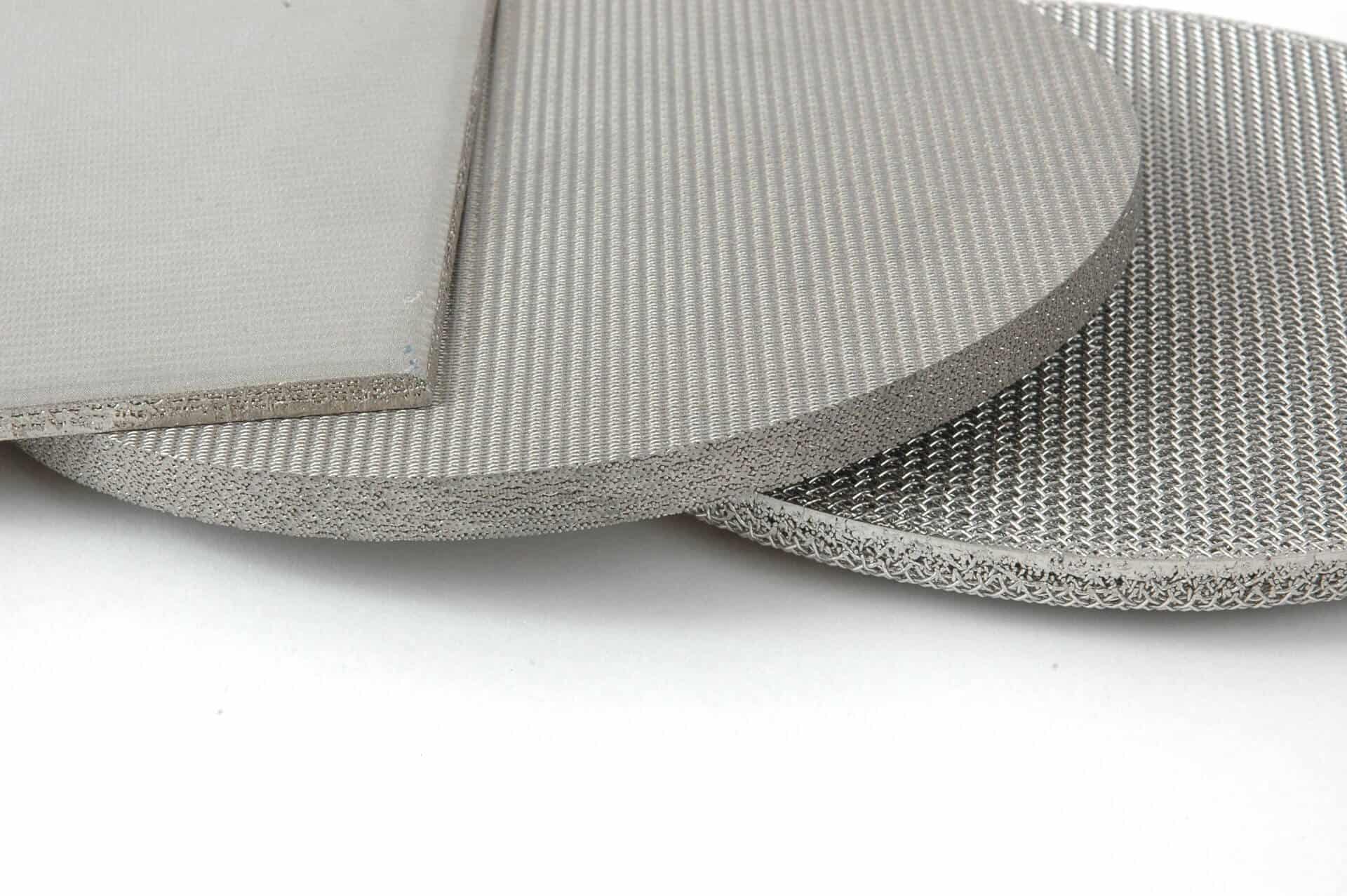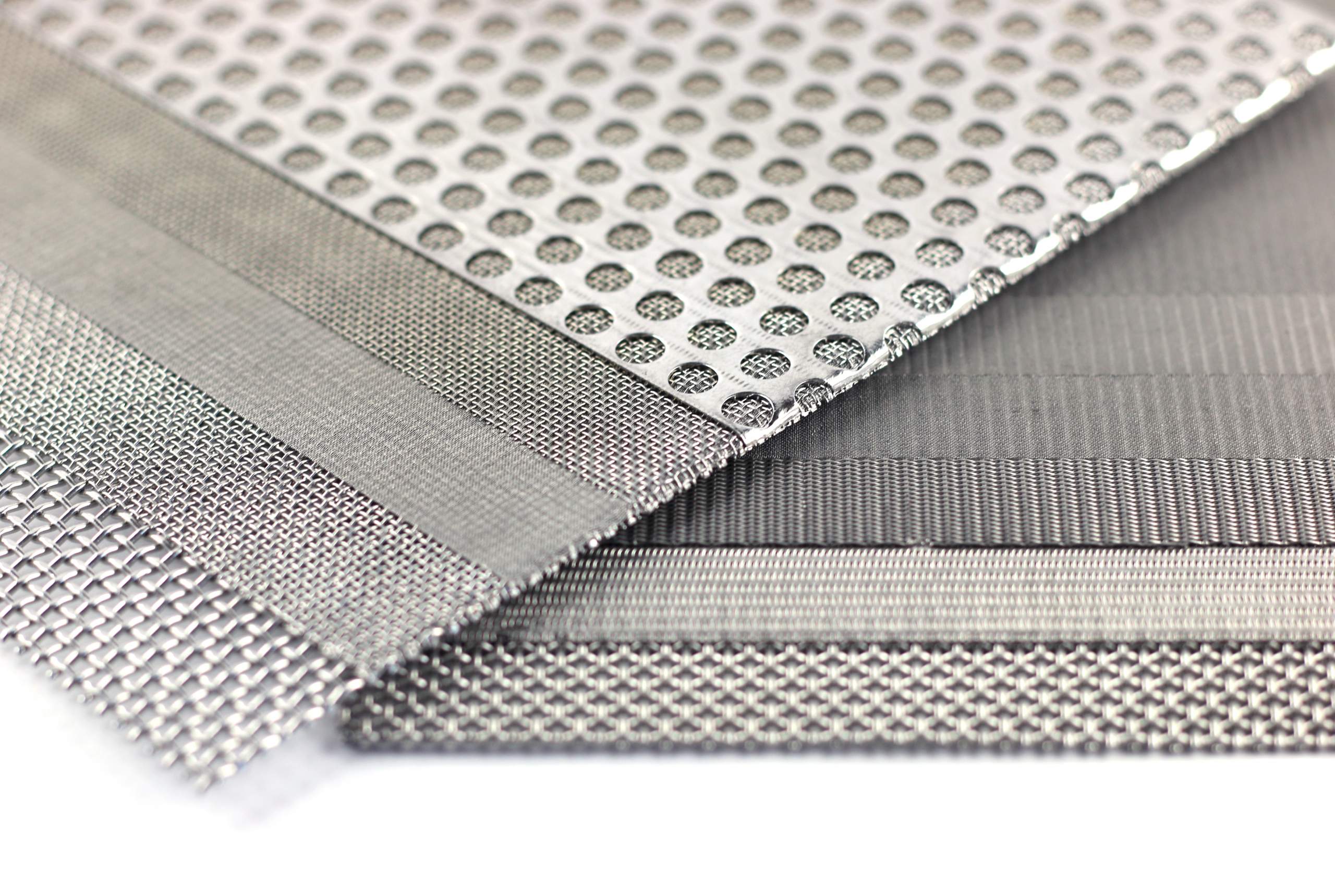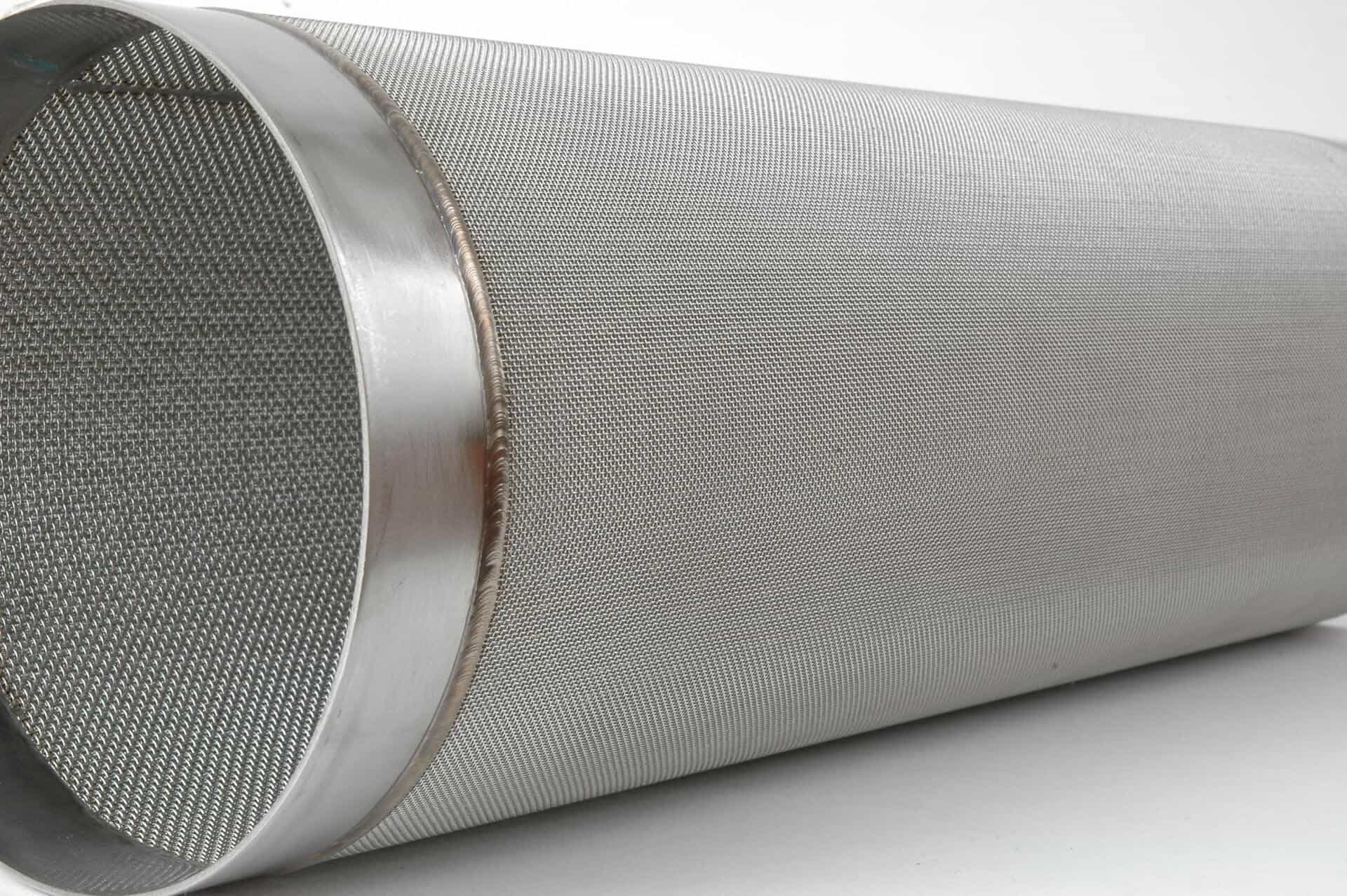 Sinterpore™
Dorstener Drahtwerke offers a full line of diffusion bonded sintered wire cloth and sintered wire mesh sintered metal filter products under the brand SinterPore™.
Sintered Metal Mesh is a wire filtering cloth made by pressing multi-layer stainless steel woven wire cloth, then sintered together in a vacuum furnace. This kind of filtering cloth is much better than common metal woven wire mesh with good strength, hardness and good positioning of opening. Its comprehensive property is superior to sintered metal powder and porcelain.
Sheet Sintering or true diffusion bonding, is a process that utilizes time, temperature, pressure and atmosphere to realign and permanently bond the molecular elements of the alloy where they intersect or touch each other. This product is available in single or multiple layer construction. The process produces a stable, secure mesh that can be used for filtering in high pressure applications.
SLS – sintered individual layers
By material bond of the wires from the layer of wire, a filter medium with very robust individual openings is formed. Individual wires cannot come loose.
Filter layers made from SLS (Single Layer Sintered Laminate) are often calendered to a flat, even surface. For fine filter cloths SLS can be reinforced by means of a sintered supporting cloth to give the medium more stability and load bearing capacity.
MLS – multilayered sintered layers of cloth
By the diffusion bonded material bond of wire cloth, a robust filter medium is formed, that can effectively be used for filters, fluidisation elements, porous liquid distributors and many more. A typical set-up in 5 layers consists of supporting cloths, drainage cloths and the filter cloth. (MLS = Multi Layer Sintered Laminate)
Standard materials are 1.4301/6, 1.4401/4, but 2.4660, 2.4858 and other nickel alloys can also be manufactured as filter laminates.
Of course, the structure of MLS can be designed according to the application from the most diverse layers of cloth, depending on whether more emphasis is put on stability, porosity, permeability or processability.
Dorstener Drahtwerke is ISO 9001 certified and all our products are manufactured to the highest quality standards. Our staff is available to help you determine the right product for your application that meets your requirements and budget. Contact us today for more information!