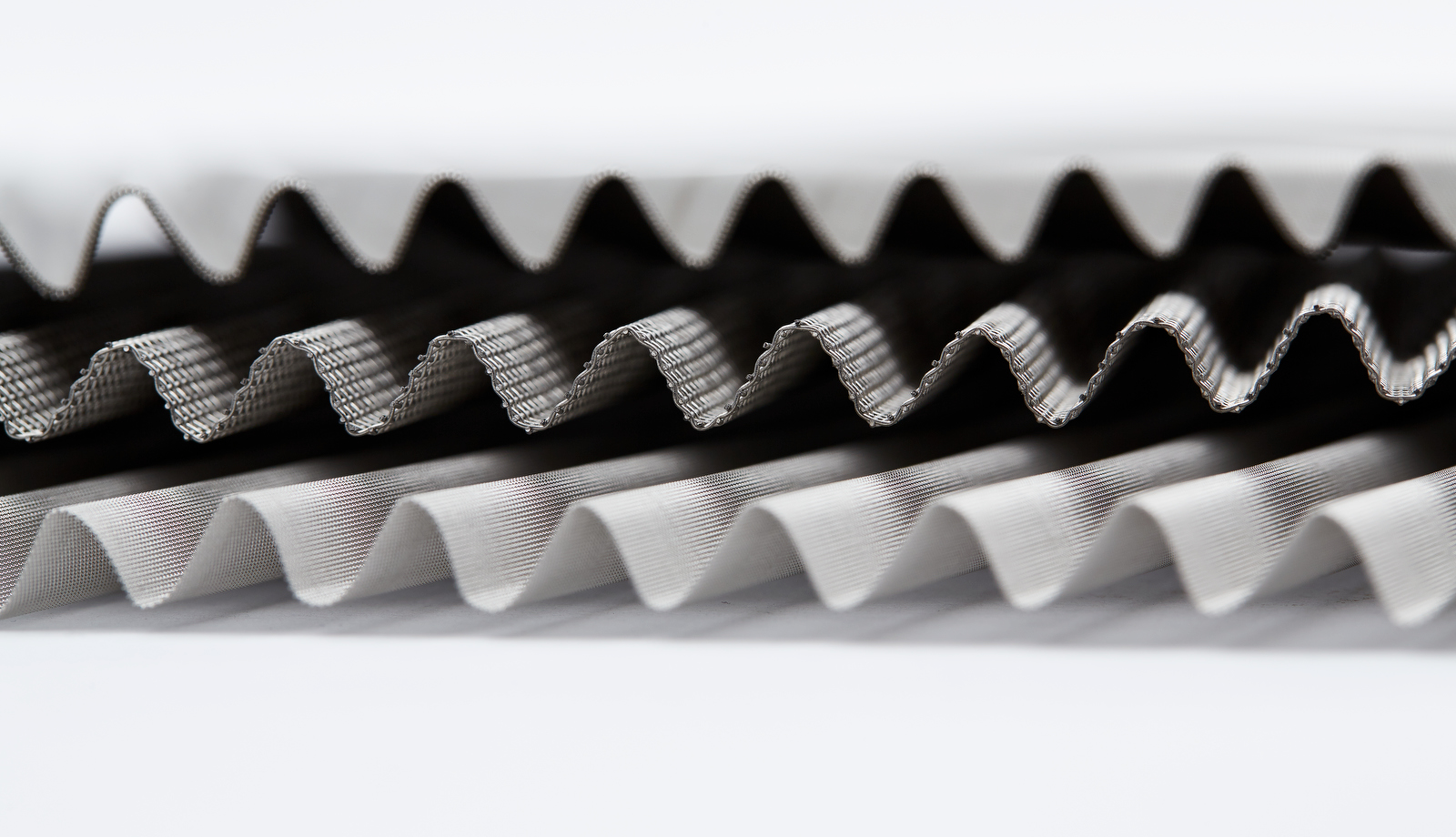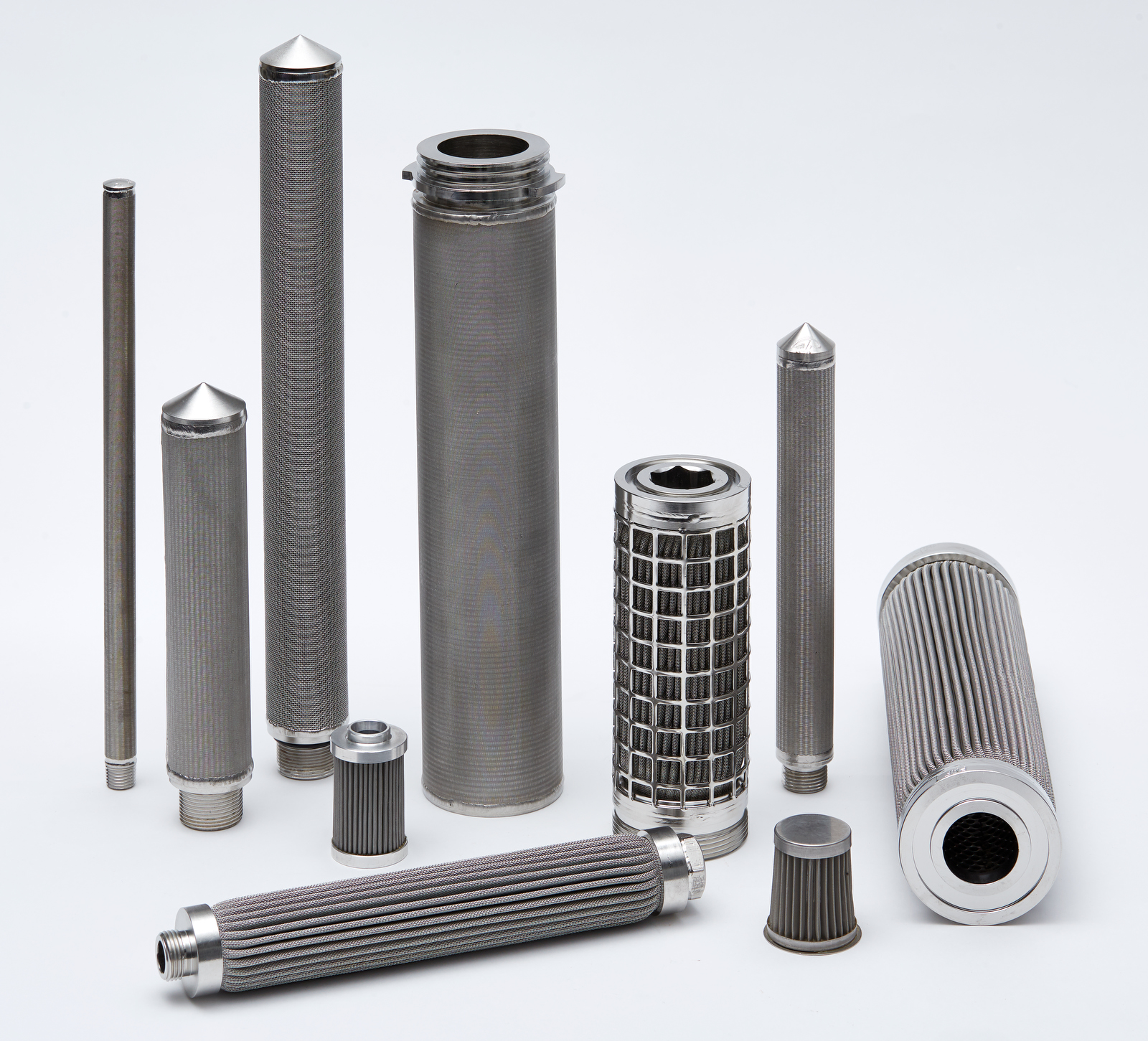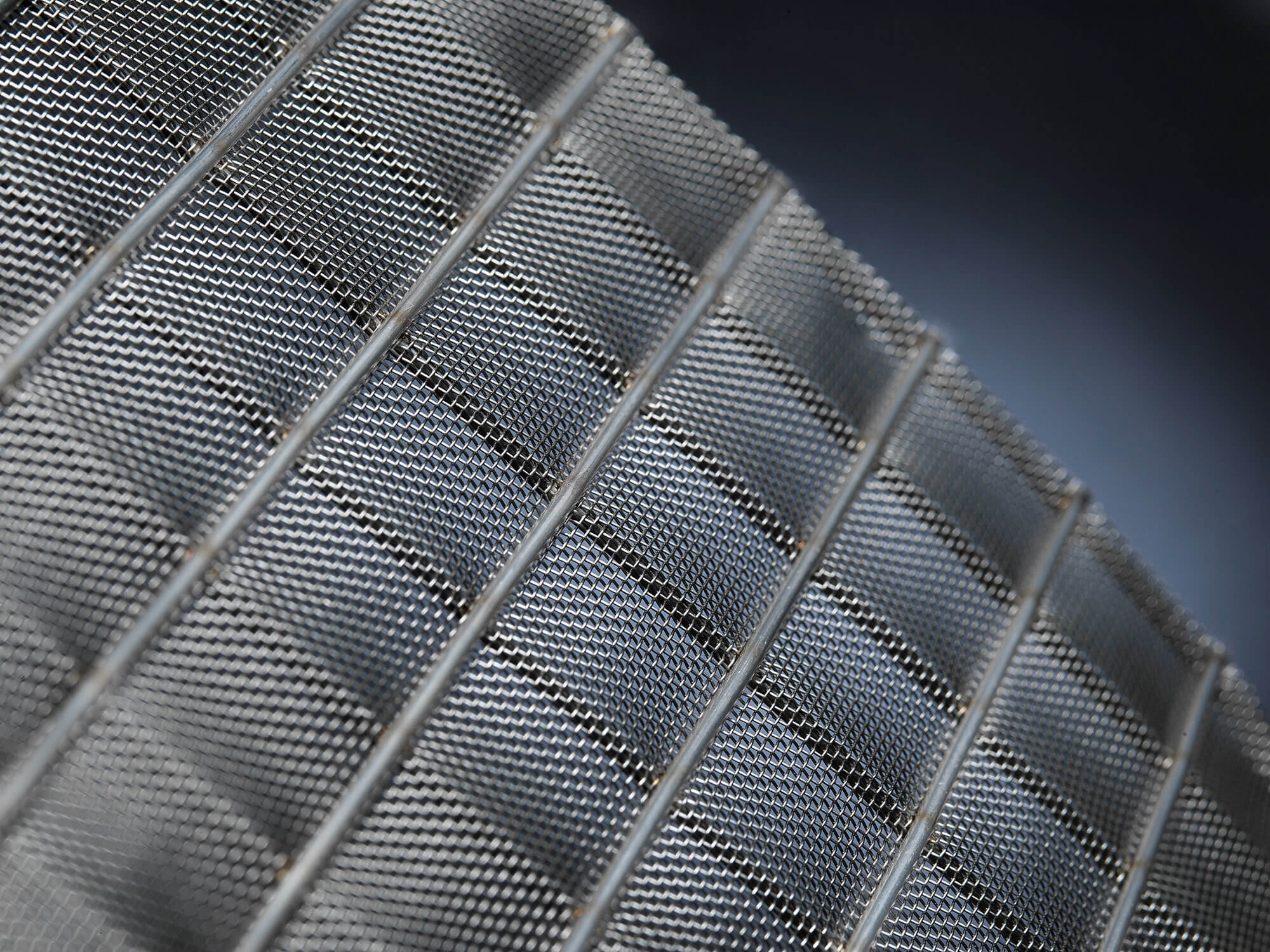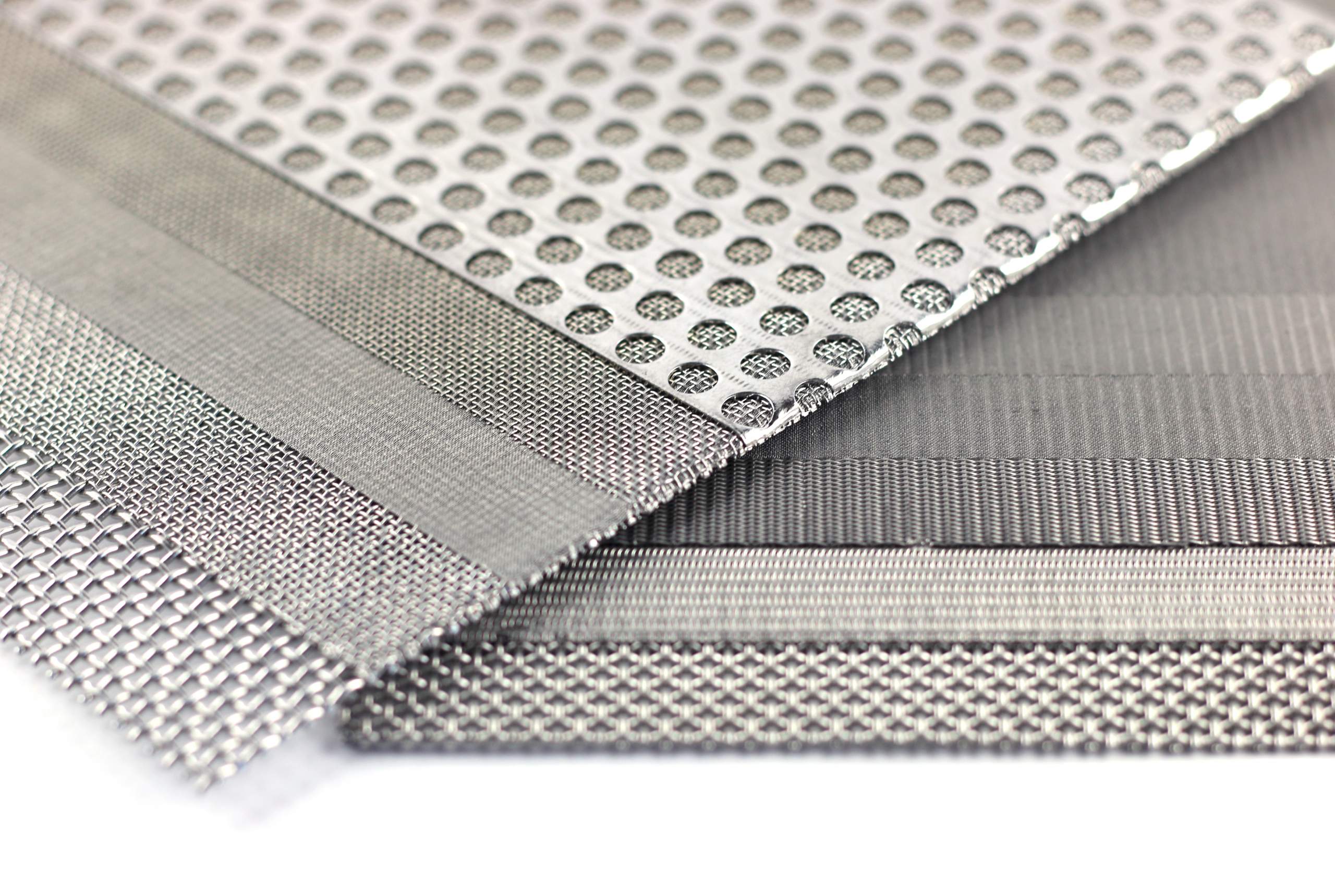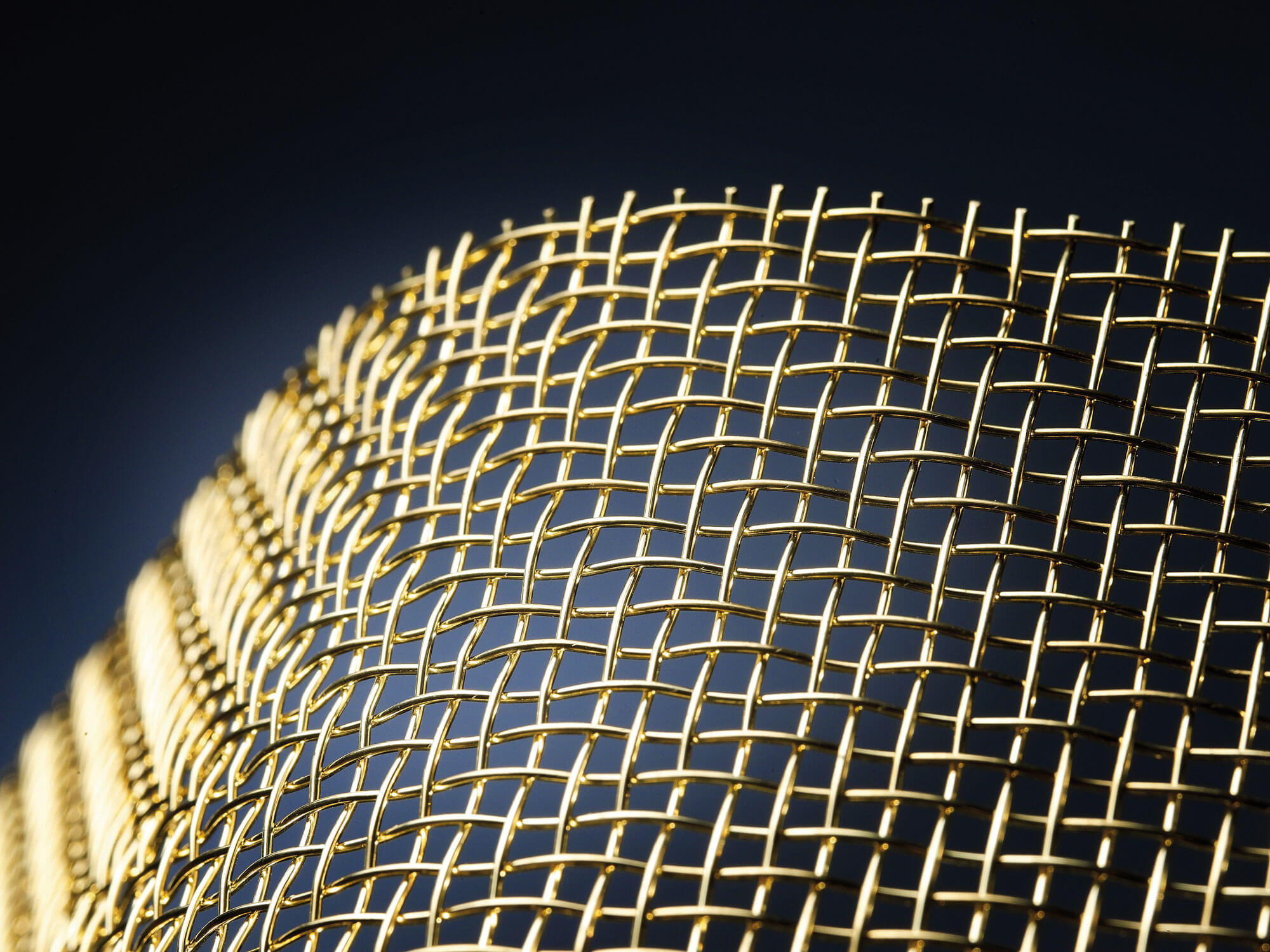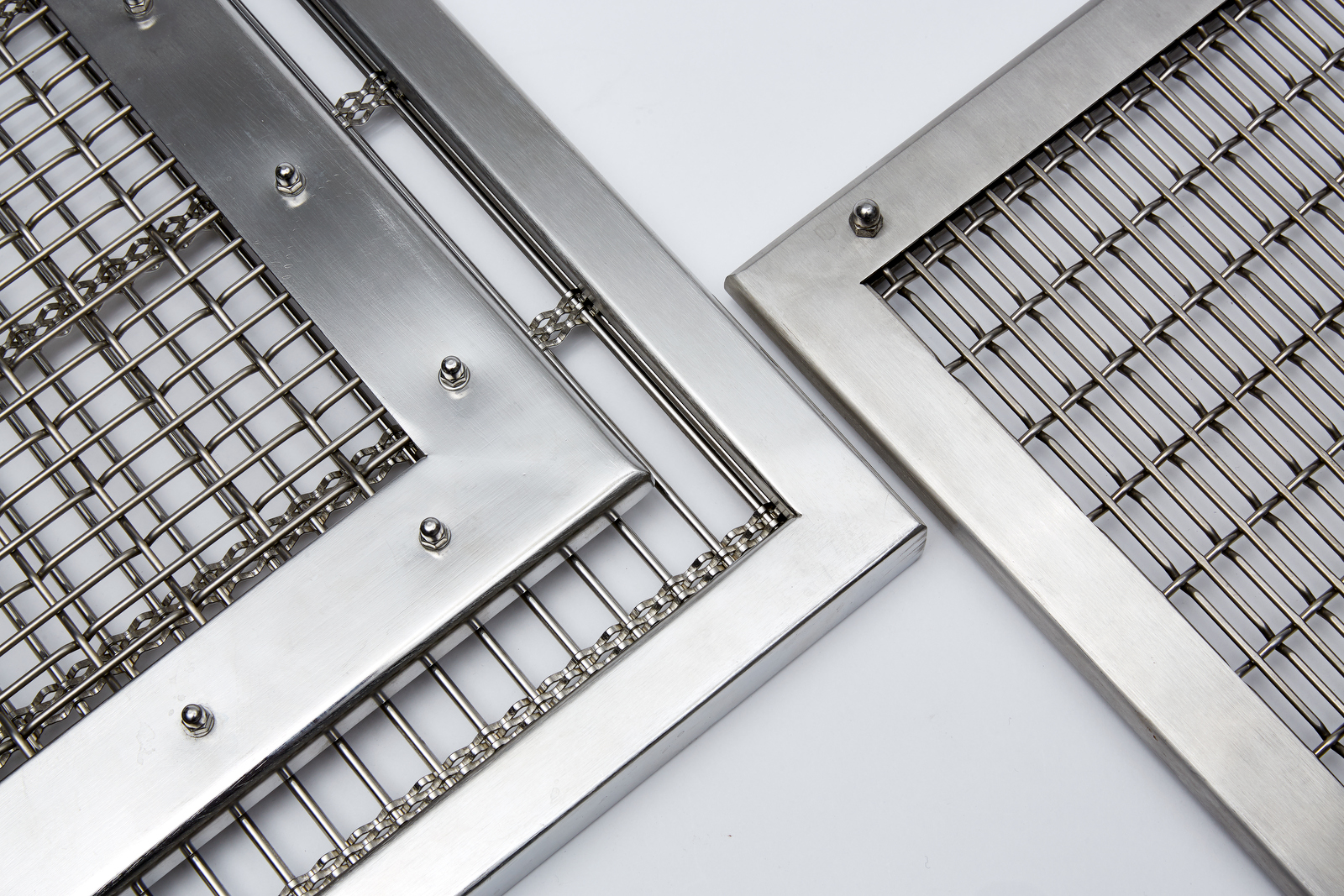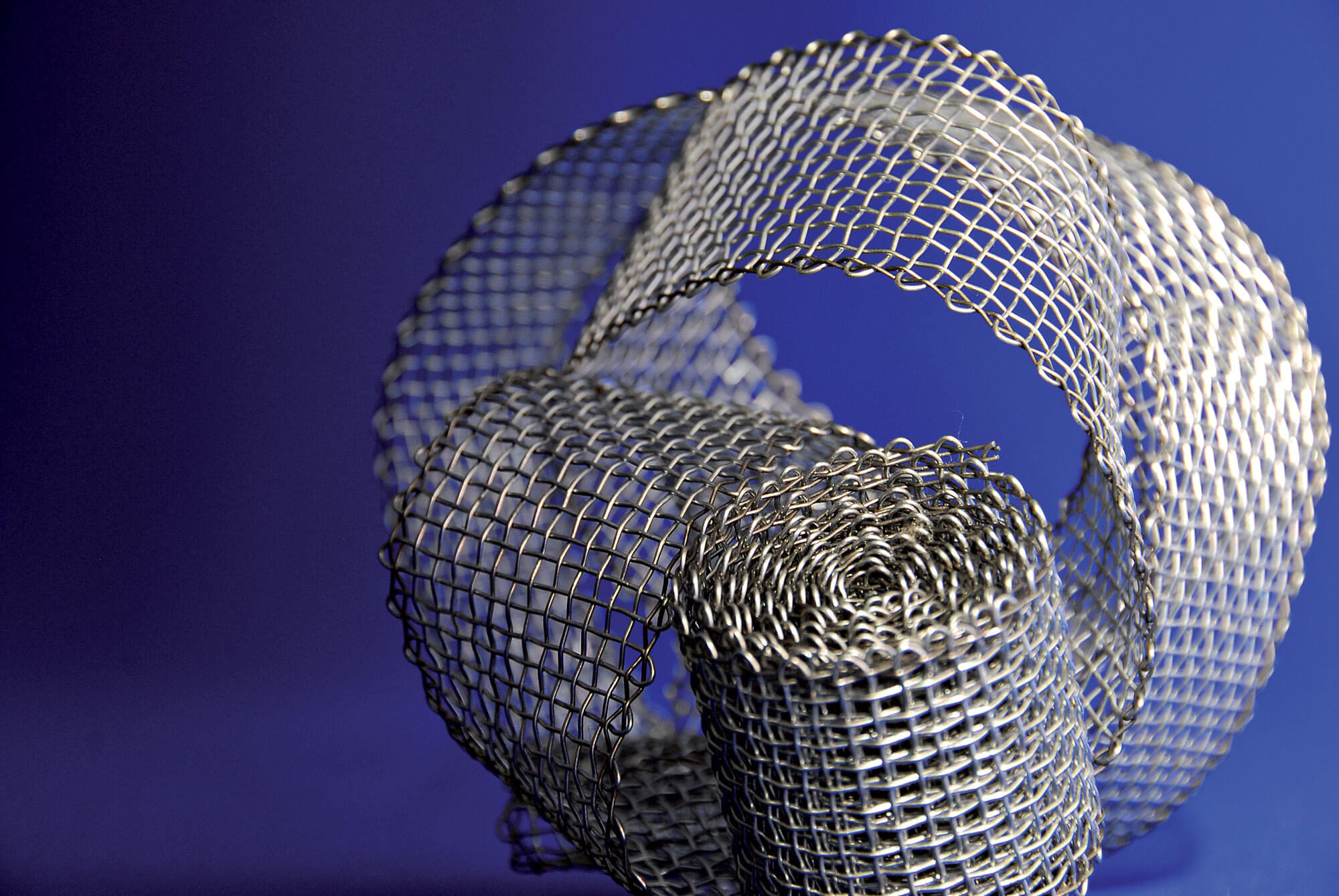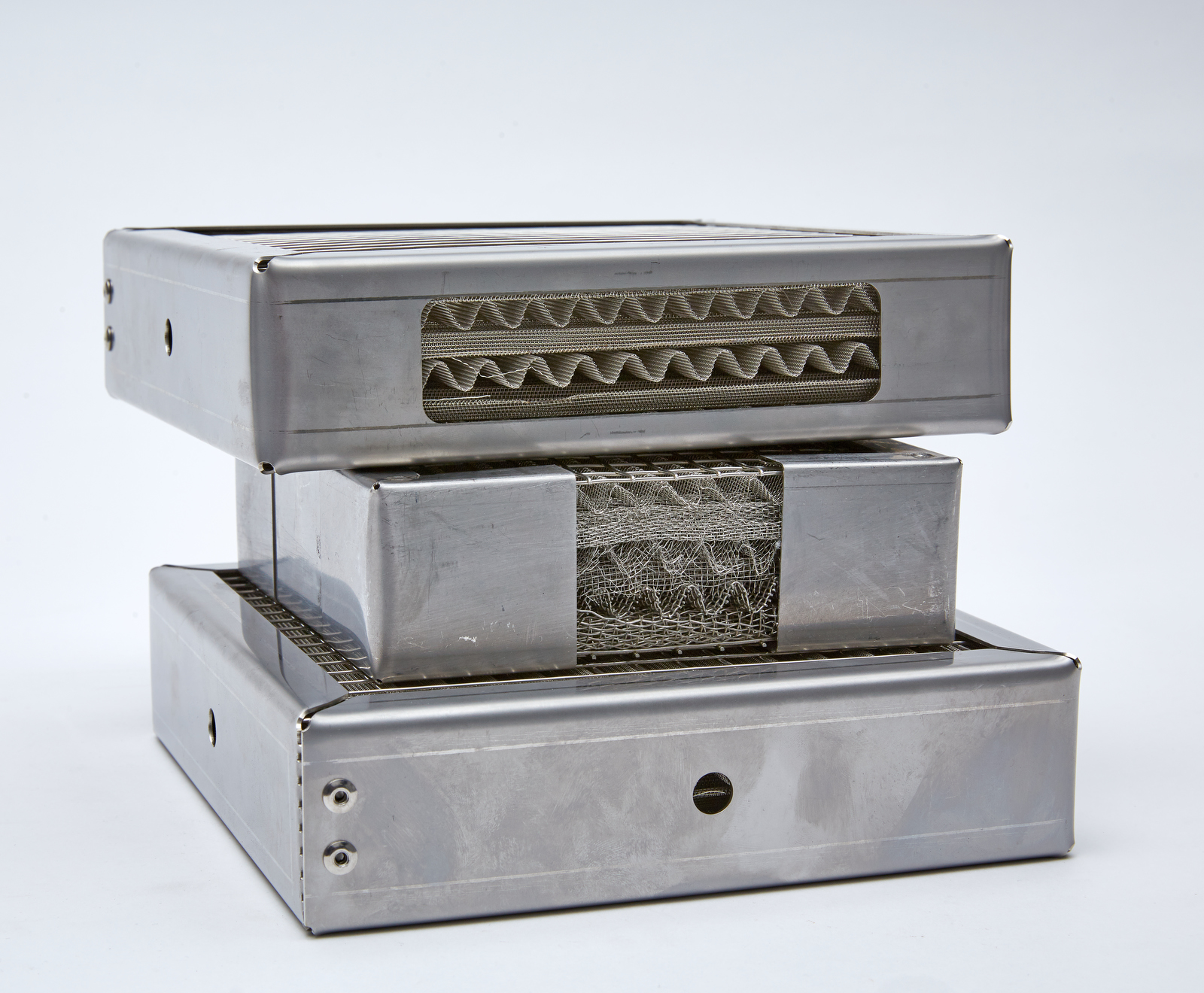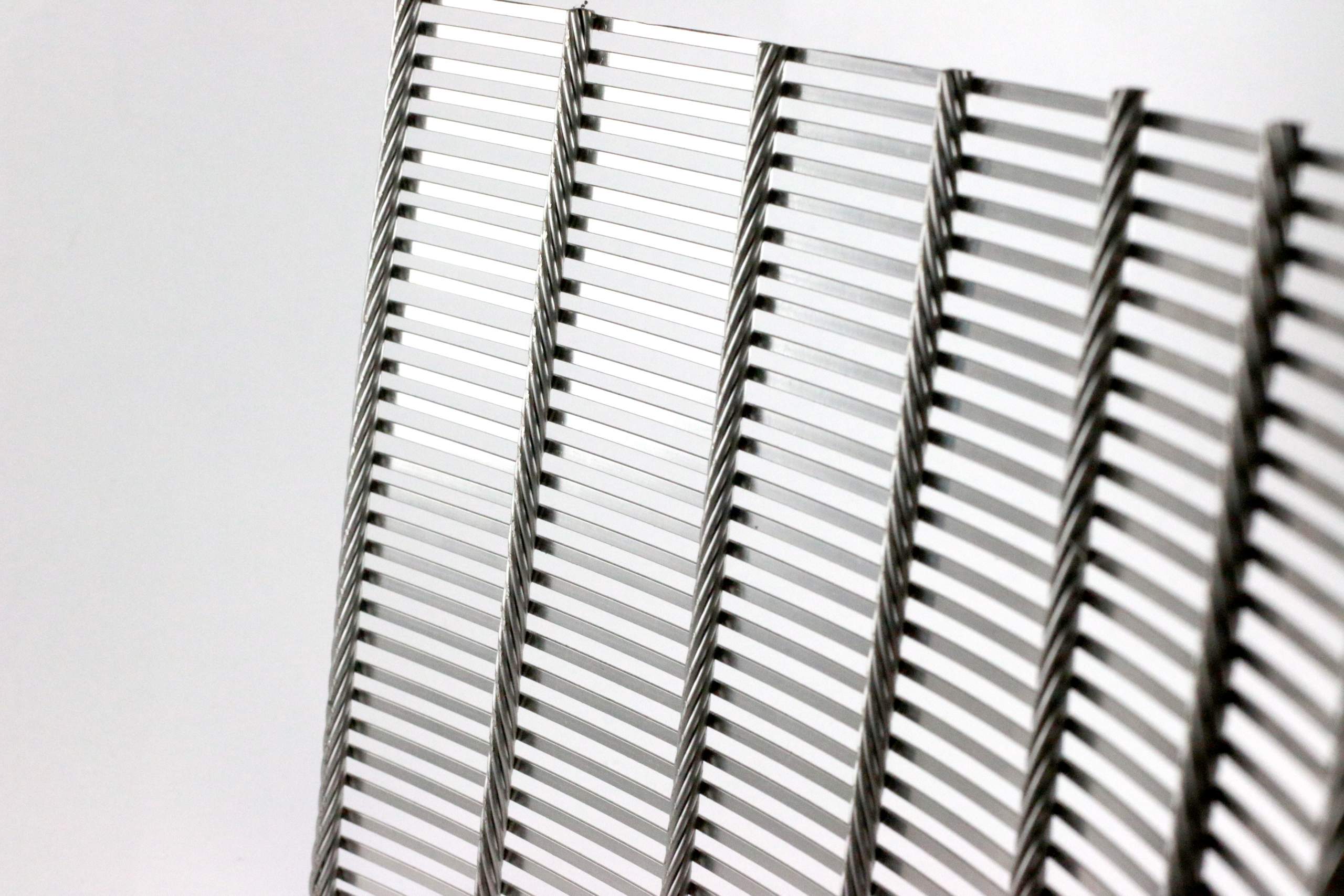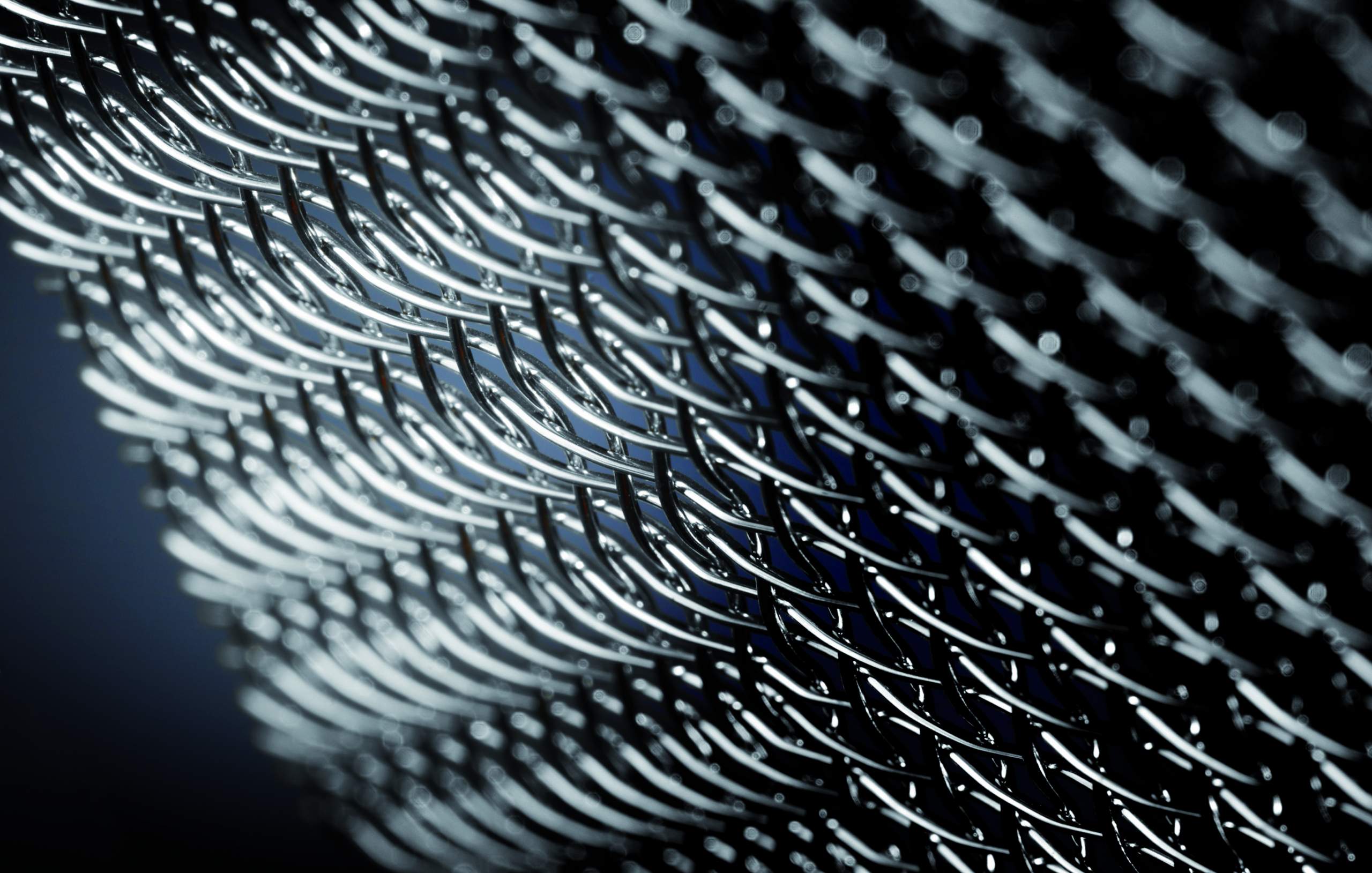 Wire Cloth
The application of the wire cloth determines the technical properties and the processing of our metal cloths.
Micron rating and filter property, the suitability for sifting, the ability to carry and protect, the workability as well as the stability are first of all determined by the diameter of the wires, the opening and the type of the weave.
We produce wire cloth on automatic looms for over 60 years. Many years of experience paired with the latest technology make our wire mesh the first choice – whether as stainless steel mesh for filtration and screening tasks, as an application in microelectronics, or architecture. Our corrosion and heat-resistant stainless steel meshes are used in countless industries. Not only stainless steel but also other weavable metals such as brass, copper, iron and spring steel are processed by us into the metal mesh.
The training and experience of the weavers, reliable machine technology, and suitable quality assurance systems are decisive prerequisites for professional implementation in mesh production and further processing.
The width and length of the wire cloth are either woven according to customer requirements or subsequently cut to size by us.
Our maximum weaving width for many meshes is 3.000 mm. Besides, we weave narrow woven meshes with selvages. The smallest strip that we can cut from fine woven wire mesh as rolls in our finishing department is 10.0 mm wide. The roll length can also be up to 300 running meters. Often it is limited by weight and transportability. The standard rolls are 25-50 m long.
The most common stainless steel materials used today are AISI 304, AISI 316, AISI 316L, and AISI 430, although we produce duplex materials and other heat-resistant stainless steel grades on request. High-strength stainless steel grades (e.g. AISI 301) and spring steel mesh (DIN EN 10270) offer higher abrasion resistance and improved vibration behavior. We can supply the right mesh for your application.
Square weave (1/1)
The plain weave is the most common type of weave for wire cloth with a rectangular opening. Due to its accurate and robust opening it is commonly used for screening and classifying.
Filter cloth
Meshes for filtration are usually manufactured with closely spaced wires. The mesh opening of the filter cloth – also known as the filter fineness or pore size – tends to be triangular and cannot be determined geometrically with simple measuring equipment. The filter fineness can be calculated from the geometry or obtained in tests – preferably under operating conditions. Filter cloths have finenesses of 5 – 500 μm, but depending on the filter cake that forms during the application, they can also achieve much smaller values.
Pre-crimped woven wire mesh
We manufacture woven wire meshes in multifaceted variants for sifting, protecting, carrying, decorating, and for many other applications. There are both technically and optically interesting grid types apart from the generally known double and lock crimped meshes.
Woven wire meshes are manufactured from pre-crimped wires. The wires are either crimped with crimper wheels before the weaving or, especially in the case of thick wires, crimped in a pressing process. The kind of crimping determines the type of weave. ISO 4783/3 describes the standard types of weave.
Sandwich cloth
We weld finer wire mesh between the longitudinal and transverse wires of a welded mesh. In this way, we combine two important properties: The stability of a grid and the precise filtration with the help of a fine mesh. In this way, large surfaces and increased loads are no problem for the DDD sandwich meshes from which we design our particle filters. In this way, we create ventilation grilles, large-area, stable filter media, or decorative room dividers.
Innovative Solutions
Adapting the basic parameters of woven wire cloth to the respective technical task and cost situation is our daily business. Here are some examples of further developments:
Three-dimensional mesh connections
To increase volume, surface area, or stability, we have given metal meshes three-dimensional structures. Their use is conceivable in the chemical industry and process engineering.
Cuts/ Molded Parts
We supply wire cloth quickly from our complete stock range. Besides, we offer numerous finishing and fabrication services to provide efficient customer support and rapid deployment.
Roll material, cut into strips (from 10 mm width), deep-drawn, simple blanks, or laser-cut parts – we supply you with suitable blanks or shaped parts for further processing, e.g. in punching shops, for folding, or also for cutting.
Dorstener Drahtwerke is ISO 9001 certified and all our products are manufactured to the highest quality standards. Our staff is available to help you determine the right product for your application that meets your requirements and budget. Contact us today for more information!